[SatNews] A launch to the ISS creates a domino effect causing a delivery to the same location to delay.
The Soyuz-FG carrier rocket with the Soyuz TMA-10 spacecraft was rolled out to its launch pad on Monday ahead of the planned manned mission to the International Space Station.
A spokesman for Russia's space agency Roscosmos said the rollout took place in normal regime.
The rocket is to blast off from the Baikonur space center in Kazakhstan early on September 26 to take new ISS crew members to the orbital station.
The main crew comprises Russian cosmonauts Oleg Kotov and Sergei Ryazansky and NASA astronaut Michael Hopkins, while the backup crew are Alexander Skvortsov and Oleg Artemyev of Russia and NASA astronaut Steven Swanson.
The names of the three new crew members will be officially announced on Tuesday.
The current ISS crew comprises Russian cosmonaut Fyodor Yurchikhin, and astronauts Karen Nyberg of NASA and Luca Parmitano of the European Space Agency.
Soyuz Launch Causes New Delay to U.S. Cargo Ship Docking with Space Station
For the second time in 24 hours, NASA and private commercial U.S. rocket company Orbital Sciences on Monday pushed back the docking of Orbital's Cygnus cargo spacecraft with the International Space Station (ISS), this time to allow a Soyuz spacecraft to carry new crew members to the space station.
"Orbital and NASA felt it was the right decision to postpone the Cygnus approach and rendezvous until after Soyuz operations," Virginia-based Orbital said in a statement.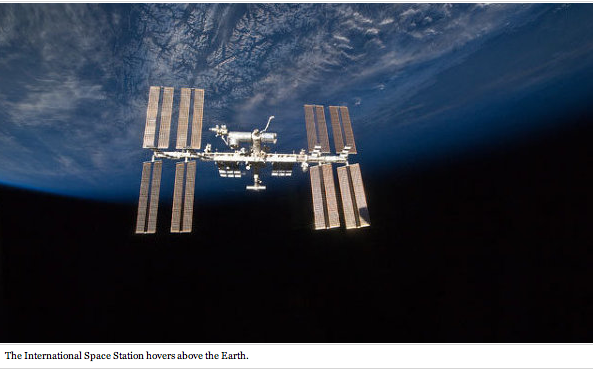 Three new crewmembers of the ISS, astronaut Michael Hopkins and cosmonauts Oleg Kotov and Sergey Ryanzanskiy, are due to lift off from the Baikonur Cosmodrome in Kazakhstan on Wednesday at 2058 GMT and arrive at the ISS around six hours later.

Cygnus was initially supposed to dock with the space station on Sunday to deliver some 1,300 pounds (589 kilograms) of cargo, but that rendezvous was delayed for at least 48 hours following a software glitch, Orbital said.

Orbital developed a fix for the glitch but with around 48 hours needed to implement the repair and resume Cygnus' approach to the ISS, and with the Soyuz mission looming, the company and NASA deemed the schedule to be too tight and opted to postpone the cargo ship's docking maneuvers until Saturday at the earliest.

Cygnus, which launched on Wednesday from Wallop's Island in Virginia on board an Antares rocket developed by Orbital, has "all the resources needed to remain in orbit for an extended period of time," Orbital Executive vice President Frank Culbertson said.

Orbital Sciences was selected in 2008 to work with NASA on the space agency's Commercial Orbital Transportation Services (COTS) program, which helps US companies develop privately operated, cost-effective and safe space transportation systems.

Another COTS partner company, Space Exploration Technologies (SpaceX), began working with NASA in 2006, and after a successful test flight of its Dragon space freighter in 2012, began flying regular cargo missions to the space station.