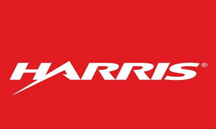 Harris Corporation (NYSE:HRS) has received National Security Agency (NSA) Type-1 certification for the firm's AN/PRC-163 multi-channel, handheld networking radio — bringing groundbreaking capabilities to the warfighter, with the ability for future expansion.
The Harris AN/PRC-163 combines communications and intelligence, surveillance and reconnaissance (ISR) capabilities to address the users' unique mission needs in a small, portable form factor. This certification allows the radio to transmit secure voice and data communications up to Top Secret level on both channels for VHF/UHF line of sight, SATCOM and Mobile Ad-Hoc Networking applications.
As a software-defined radio, it can be easily upgraded in the field and includes a mission module expansion slot that allows for changes based on evolving mission needs. It also has coalition and built-in backward interoperability to communicate over legacy SATCOM, VHF/UHF line-of-sight, and Mobile Ad-Hoc Networking applications. It can operate in the harshest environments and meets rigorous requirements for small, lightweight, multi-band, multi-function and multi-mission tactical radios.
Executive Comment
Dana Mehnert, President, Harris Communication Systems, said that this important NSA Type-1 certification is a key milestone in delivering revolutionary capability in a handheld radio to the nation's warfighters.The ability to securely transmit information using VHF/UHF line-of-sight, SATCOM, and Mobile Ad-Hoc Networking, as well as future applications in increasingly challenging communications environments, is critical to the warfighter. This radio delivers that capability now while providing room for future growth.