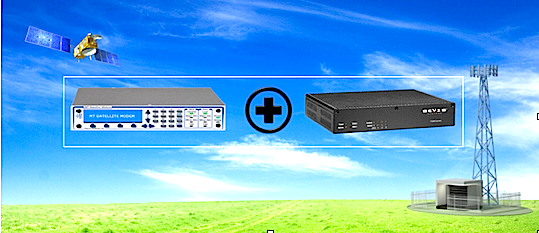 [SatNews] Satellite modem manufacturer Datum Systems and Sevis Systems, developer of intelligent backhaul optimization technology, have announced an integrated IP backhaul dual-optimization solution for links provisioned over FSS and HTS satellites.
Sevis IP optimization technology is now available as a software license across the Datum M7 product family. This integrated and highly efficient satellite backhaul modem makes SCPC-based satellite backhaul (point-to-point and multipoint) more affordable at both CapEx and Opex levels for specialized satellite service providers and mobile network operators (MNO).
The Modem-Optimizer solution leverages Datum's powerful "I7" IP interface card to port Sevis' intelligent optimization backhaul software, achieving the highest possible efficiency in terms of bits per hertz; at both physical and application processing layers.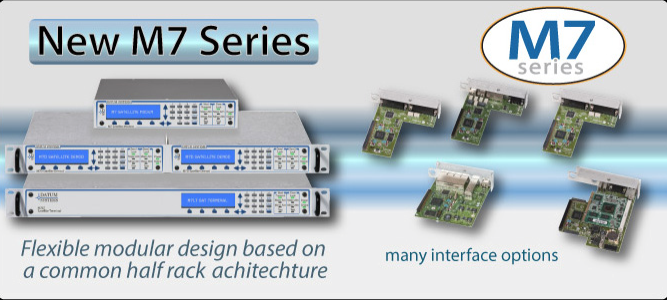 With an advanced feature set designed for IP high-throughput backhaul environments, users of Datum M7 modems can now take advantage of Sevis' optimization technology delivering new levels of savings, scalability and flexibility. In conjunction with Datum's efficient management of satellite spectrum resources, users can now leverage a high-ROI modem-optimizer that minimizes OPEX in 2G IP, 3G and LTE backhaul deployment scenarios.
The Datum/Sevis Modem-Optimizer decreases the total cost of ownership for satellite service providers and mobile operators deploying satellite backhaul links. The resulting new backhaul solution is ideal for delivering 2G, 3G and 4G/LTE access to remote or rural locations without access to terrestrial backhaul technology. Furthermore, the integrated solution allows service providers to deliver innovative backhaul services defined by software; such as TCP acceleration and mobile data offload that leverage Sevis' multi-layer algorithms to optimize, accelerate, route traffic and integrate satellite and terrestrial backhaul.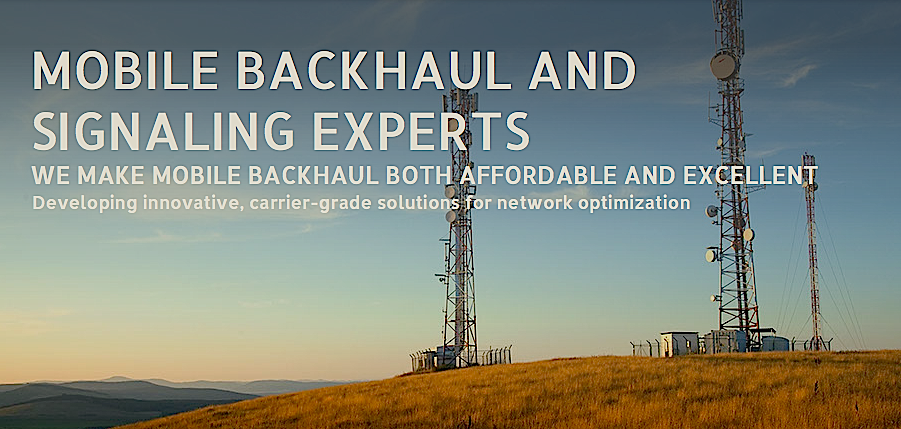 Speaking about the integration, David Koblinski, VP Product Development of Datum Systems, said, "With our cutting-edge M7 modem platform, incorporating money-saving features including FlexLDPC, Sharp Roll-off and carrier canceling, we have demonstrated our ability to provide the highest possible spectral efficiency in SCPC links. We purposely designed our IP interface card to open our modem solution for third-party application-layer optimization software. The integration with Sevis takes the efficiency of our modular modem solution to the next level, enabling us to deliver a truly next-generation optimized backhaul modem."
Timothy Peyla, VP Business Development at Sevis Systems added, "This integration is synergetic and another sign of Sevis' commitment to offer our backhaul optimization technology across differentiated transport platforms such as Datum's. Our highly-scalable optimization software purposely built for HTS, together with our software-defined service features, enable service providers to efficiently deliver backhaul services, both current and future. When combined with the spectral efficiency of Datum and the processing power of the Datum IP interface card, the result is a scalable backhaul solution that achieves the lowest possible cost to deliver carrier-class backhaul services over satellite."