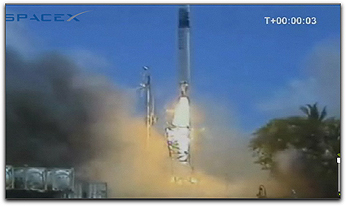 We watched live as the SpaceX Falcon 1 Flight 4 webcast shared their launch.
We confess to simultaneously watching a football game that we opted to turn off and instead watch the webcast. The football game was a disapointment, the
successful launch was a joy to see!
As was the separation that came several minutes later.
According to
SpaceX CEO
Elon Musk
asked his team,
"Fourth time's the charm, right? This is definately the best day in my life!"
Photo shows
Elon
and his staff celebrating.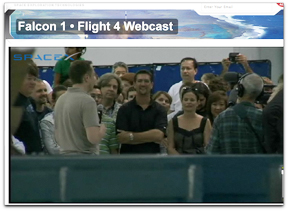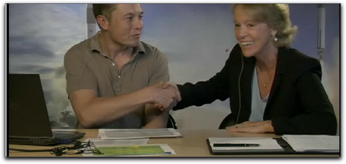 Falcon 1 has made history as being the first privately funded vehicle to reach nominal orbit from a ground based launch site.
Success and kudos to all. Photo shows
Elon Musk
,
SpaceX CEO
shaking hands with
Diane Murphy
Vice President, Marketing and Communications
.