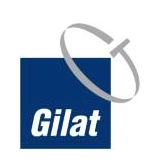 [SatNews] Gilat will be hosting a free webinar acknowledging that Mobile Network Operators (MNOs) around the world are challenged with providing LTE networks in order to keep up with consumers' demand for more data delivered at higher speeds.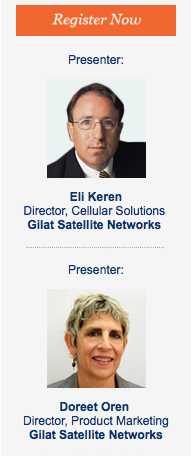 The MNO must consider the following factors when choosing a backhaul option:
Rapid deployment
Full LTE user experience
Low OPEX
Low CAPEX
Gilat's webinar will discuss how satellite backhaul answers these challenges, and allows MNOs to maintain their competitive advantage.

You are invited to attend this free and exciting webinar presented by Gilat's Eli Keren, Director of Cellular Solutions, and Doreet Oren, Director of Product Marketing.

They will explain how MNOs can leverage satellite backhaul to rapidly and cost-effectively provide true LTE speeds everywhere.

Upon registering, you will receive a confirmation email with directions for joining the webinar.

Title: LTE Backhaul over Satellite – A Game Changer
Date: Thursday, May 21, 2015
Time: 15:00 Singapore Time (GMT+8)
Space at the Webinar is limited click here to reserve your seat.