Following significant interest from the Middle East and Asia, particularly regarding the company's SlingShot tactical communications system, Spectra Group (UK) Ltd. will be exhibiting at the International Defence Exhibition and Conference, IDEX, for the first time.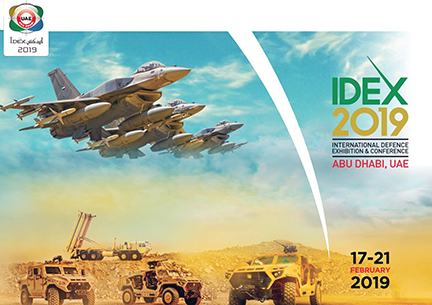 IDEX is the only international defence exhibition and conference in the Middle East and North African (MENA) region and takes place February 17 to 21, 2019, at the Abu Dhabi National Exhibition Centre (ADNEC). IDEX showcases the latest technology across land, sea and air sectors of defence, providing a strategically important opportunity for Spectra to exhibit their unique SlingShot tactical communications system. Spectra Group (UK) Ltd will be located at stand number 05-C03 in the British Pavilion.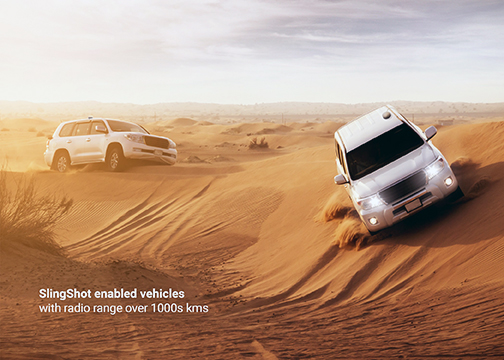 Spectra's SlingShot is a small appliqué that provides in-service tactical VHF and UHF radios with a Beyond Line of Sight Communications-On-The Move (BLOS COTM) capability. In addition to standard voice and data C2, SlingShot can facilitate a wide range of capabilities, such as remote biometric analysis, fire mission planning, remote tracking, border security and inter-agency operations. Man-portable or vehicle-borne (land sea and air), usable on the move, delivering flexible channel leasing and with minimal increase in training-burden, SlingShot redefines tactical communication capabilities.
Recent world-wide exhibits of SlingShot have been met with substantial international interest in SlingShot's capability to significantly extend the range of in-service tactical radio systems without the need for users to buy new radio systems, carry additional bulky equipment or conduct extensive additional training.
Executive Comment
Simon Davies, CEO of Spectra Group said that the company is excited to be exhibiting for the first time at IDEX 2019. Spectra intends to maximize this fantastic opportunity to establish and deepen relationships with Partners, regional government departments, defence and security agencies and international businesses. The company is especially delighted to be able to exhibit SlingShot in the MENA region as a further opportunity to follow up on the significant amount of interest that has already been generated in the system.