The Society of Satellite Professionals International (SSPI) is currently accepting nominations for the 2nd annual Better Satellite World Awards.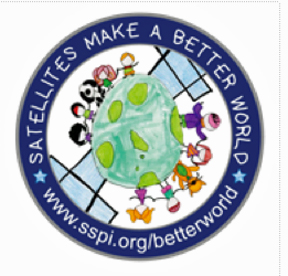 The Better Satellite World Awards honor established companies and disruptive innovators for using satellite applications to make our world a more prosperous, healthier, better-educated, more sustainable and inclusive home for all humankind. Nominations for the Better Satellite World Awards are due on September 30, 2016. The winners will be named at the prestigious Better Satellite World Awards Dinner on December 5 in London.
"The satellite industry has allowed itself to become the world's 'invisible infrastructure' - crucial to every aspect of modern life but too little known to policymakers, potential customers and the general public," said SSPI Executive Director Robert Bell. "The Better Satellite World campaign and awards program is working to change that reality for the good of the entire industry."
The Better Satellite World Awards are presented in four categories:
Economy. Awarded to a company using satellite technologies to create a positive and profound economic impact on specific industries, countries, regions or the world.
Knowledge. Awarded to an organization using satellite technologies to disseminate information that leads to improved standards of living, governance, commercial practice or international understanding.
Humanity. Awarded to an organization using satellite technologies to preserve life, protect the vulnerable, improve health, expand education, reduce environmental degradation and enhance representative government.
Communications. Awarded to an organization or individual telling the best story of satellites creating a better world. A single award is presented in each category. Selection is made by an international jury consisting of members of the SSPI Satellite Hall of Fame and other distinguished industry professionals.
The Better Satellite World Awards are produced by SSPI and its UK and Isle of Man Chapters.
Mobile phones have satellite inside. So do TV programs and computer networks, weather reports and military operations, public safety and transportation systems, retail payments and the world's financial markets. Satellite professionals know the immense contributions our technology makes to human welfare, commerce, government, security and safety.
The time has come to tell the world about The Better Satellite World, as too many people think of satellite only when they see a news story about a launch failure or a natural disaster where satellite is the last resort for communications. That lack of awareness has tangible results: regulatory assault on our spectrum, lack of government funding for satellite solutions to the digital divide, the customers in new markets who will never give satellite a try.
SSPI has begun writing a new story. Working with partner associations and the leading companies in our business, we have a launched a campaign, How Satellites Make a Better World (bettersatelliteworld.com), to change the global conversation about satellite. It won't be easy or quick – but a successful campaign will help level the playing field between satellite and its competition and expand the opportunities available to our industry.
uk.sspi.org/events/better-satellite-world-awards-dinner-2016-1