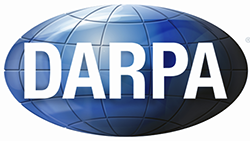 With full proposals due by June 6, those individuals responsible for DARPA's Blackjack program will select the firms who will be contracted to develop and demonstrate the critical technical elements for building a global high-speed network backbone in LEO.
The companies selected must then develop "highly networked, resilient, and persistent DoD payloads that provide over-the-horizon sensing, signals, and communications to hold the ground, surface, and air domains in global constant custody."
The program is an architecture demonstration intending to show the high military utility of global LEO constellations and mesh networks of low size, weight, power, and cost (SWaP-C) payloads and commoditized satellite buses.
According to the DARPA infosite, Blackjack will develop and demonstrate an LEO constellation that will provides global persistent coverage, with a stated a delivery time frame of Q3FY21. The full DARPA Blackjack Tactical Technical Office HR001118S0032 Amendment 01 of May 25, 2018, is downloadable here