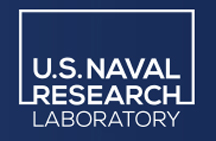 With dual bachelor's degrees in mechanical engineering from the Georgia Institute of Technology and physics with honors from the State University of New York (SUNY) at Oneonta in 1984, and as a senior member of the American Institute of Aeronautics and Astronautics and a voting member of the DoN Space Experiments Review Board (SERB) since 2008, John P. Schaub was named as the director of the Naval Center for Space Technology (NCST) at the U.S. Naval Research Laboratory (NRL) on July 24th.
Schaub previously served as the senior executive in charge of the Spacecraft Engineering department, a part of the NCST. The Center's mission is to preserve and enhance a strong space technology base and provide expert assistance in the development and acquisition of space systems which support naval missions. NCST also provides systems engineering and technical direction assistance to major space systems acquisition programs.
Prior to this appointment, Schaub served as the senior executive for the spacecraft engineering department for 10 years. He began his career at NRL in 1985, materially contributing to the development of "first of a kind" spacecraft or space instruments providing important capabilities in C4ISR, terrestrial and space weather, strategic defense, operationally responsive space, space robotic servicing, and advances in space science and technology. Schaub succeeds Peter G. Wilhelm, who was the director of NCST from its start October 1, 1986, until his retirement from NRL in 2015.