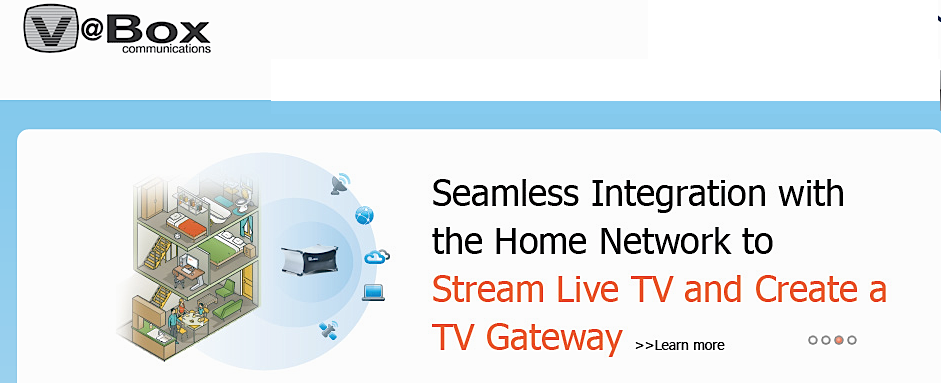 [SatNews] The new feature allows simultaneous recording of multiple programs to Network Shared Folder or Network Attached Storage (NAS), giving users expanded storage for content...
VBox Communications, a pioneer of live TV streaming to connected devices in the home, announced that its TV Gateway users will now be able to record live TV and schedule future recordings directly to a Windows network shared folder on a PC or to NAS devices on the home network. The TV Gateway streams recorded programs from either the PC's shared folder or NAS device to any UPnP supported application or device, such as VLC, XMBC, Chrome and Firefox web browsers, as well as the VBox free applications on all supported devices on the home network, such as smart phones, tablets, computers, and media streamers connected to TVs.
"The VBox TV Gateway is the only device on the market with this type of recording capability," noted VBox Communications VP of Marketing Amir Aharonovich. "Network recording will allow families to record TV content to the same centralized location where their other data, including music, files and photos, is stored, resulting in more flexibility, larger storage space, fewer storage devices in the house, and reduced power consumption."

For users who already have a VBox TV Gateway, setting up the network storage feature requires the latest software update. All new devices already have the network storage feature available and will continue to support storage on USB flash drives and USB Hard Disc Drives (HDD).

VBox Communications' line of TV Gateways was launched in February 2014 at Mobile World Congress in Barcelona. The device receives broadcast live TV from terrestrial, cable and satellite sources, converts the signal to IP at the consumer's home, and streams it across the home network to any connected device, leveling the playing field, and streaming high quality broadcast TV alongside OTT content.
VBox will be at stand 3.B20p at IBC2014. For more information, please visit the VBox website.