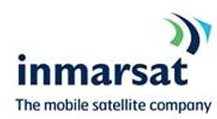 Beginning May 2017, Shenzhen Airlines will be taking off in more than one way... with a new service ... they will launch their in-flight evaluation of SwiftBroadband-Safety (SB-S), Inmarsat's next generation IP-based broadband service for the flight deck on Shenzhen's Airbus 320 aircraft using Cobham avionics' AVIATOR 300D hardware. The result will deliver powerful and flexible in-flight communications and secure, real-time, in-air information to enhance Shenzhen's safety, security and operational capabilities—both in the air and on the ground.
The Shenzhen partnership is part of a joint venture between Inmarsat, Beijing Marine Communication and Navigation Company, Ltd. (MCN) and Aviation Data Communication Corporation (ADCC) to provide aviation safety services to the rapidly growing Chinese market. Under this partnership, MCN and ADCC will deliver satellite voice, ACARS (Aircraft Communications Addressing and Reporting System) and data services. MCN will serve as project manager for Shenzhen's SB-S evaluation process.

In addition to compliance with the Civil Aviation Authority of China (CAAC) mandates CCAR 121 and AC-121, Shenzhen Airlines will focus its evaluation on three core SB-S satellite communication (satcom) capabilities, including:
Satellite Voice (satvoice) Communications – Two-channel satellite-based services that enable faster and high-quality voice communication between the flight deck crew and its designated contacts on the ground, including air traffic controllers and airline operations personnel.
Integral Global Flight Tracking – This enhanced, live tracking feature pinpoints an aircraft's location through regular transmission of position reports. SB-S flight tracking enables the airline and Air Traffic Control (ATC) to know where the aircraft is and to understand its status in real-time, which is essential for both safety and delivery of fuel-efficient flight.
ACARS Over IP – Traditionally used to communicate with both the Airline Operations Center and ATC, this short-text capability over IP is a prerequisite for FANS 1/A compliance in remote oceanic areas.
Shenzhen Airlines takes advantage of other SB-S platform features, including real-time electronic flight bag applications, such as networked graphical weather and, ultimately, flight data streaming ("Black Box in the Cloud"). And, in addition to providing major flight safety solutions, its high-speed communications capabilities also enable SB-S to deliver operational savings to airlines in the form of reduced fuel costs, improved efficiency and enhanced security. A recent study by Helios showed that satellite communications has already delivered US$3 billion in benefits to airlines to date (see link below).
Through its SB-S evaluation, Shenzhen Airlines is ramping up for China's rapid growth in passenger demand, which, according the International Air Transport Association (IATA)*, is expected to more than double over the next 20 years. IATA also predicts that China will displace the United States as the world's largest aviation market around 2024*. Much of this demand will be for international travel and Shenzhen is anticipating this demand by employing next generation satellite connectivity, which enables aircraft to travel in oceanic areas and across remote continental areas where terrestrial networks are not established. These satellite-based capabilities will allow Shenzhen to offer passengers a vastly wider range of service destinations that, until now, could not be realized due to the decades-old limitations of traditional, ground-based communications.
Captain Shao Bin, Vice President of Operations for Shenzhen Airlines shared that as China's skies become more crowded and advanced flight-tracking capabilities become a necessity in the region's airspace, Shenzhen wants to be at the forefront of this exciting next chapter of aviation history. They look forward to evaluating SwiftBroadband-Safety as a pioneering, satellite-based connectivity solution that will enable Shenzhen to offer enhanced safety, increased capacity and more efficient operations to our passengers – both in China and beyond.
Song Zhen, Vice President of MCN added that as a leading maritime satellite operator in China, MCN is committed to providing safety communication services to China's growing aviation industry. It is the first time that a Chinese aircraft will be equipped with the SB-S satcom technology platform, and we look forward to working with Inmarsat and other partners to provide the best service for Shenzhen Airlines in accordance with laws set forth by CAAC.
Zhu Yanbo, Vice President of ADCC, said, "As the organization jointly established by Air Traffic Management Bureau of CAAC and the major airlines in China, we especially appreciate Shenzhen's evaluation of SB-S, as they are our country's first airline to do so. As the air-ground datalink service provider for China's airspace, ADCC will work closely with MCN and Inmarsat to not only deliver SwiftBroadband-Safety's trusted cockpit communication and flight tracking services, but also Globalink VHF ACARS and VDL M2 services to our aviation customers.
Captain Mary McMillan, Vice President of Safety and Operational Services at Inmarsat's Aviation business unit said that as China continues its path toward becoming the world's largest passenger aviation nation Shenzhen is making an important move to ensure it is ready to not only expand its domestic service offerings but also meet Chinese passengers' growing demand for international travel. As the trusted provider of aviation safety and operational services, Inmarsat is excited to work with Shenzhen and their partners to understand how SB-S can optimize their flight deck and aircraft operations as they enter this exciting new era in Chinese aviation.
Cheng-Yu Tang, General Manager, China, Cobham SATCOM, concluded that Shenzhen's decision to evaluate SB-S demonstrates that one of China's largest airlines has full confidence in the performance of their AVIATOR 300D system and the Inmarsat SB-S platform. They are excited about this latest opportunity to contribute to the ongoing evaluation of SwiftBroadband-Safety as it also supports the development of communication technologies to meet the future needs of the aviation community.
*Source: IATA 20-year Passenger Forecast (Oct. 18, 2016)