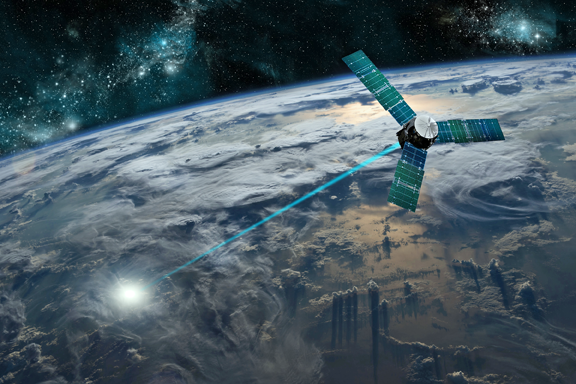 War in space — not a calming thought, but certainly a reality that must be faced, given the latest developments around the world as nations work to vie for control of space, from moon and Mars bases to ASATs to spacecraft capable of hosting a broad range of advanced weaponry — and the U.S. Air Force has plans to deal with such hostile encounters above Earth's atmosphere.
A Space Corps service is being planned by the House Armed Services Panel that would be a separate armed force split from the U.S.A.F., with this measure to be authored and written prior to the 2018 calendar, according to the Roll Call publications online infosite in a news story authored by John M. Donnelly. Ranking members of the panel, Mike D. Rogers, R-Ala., and Jim Cooper, D-Tenn, compared this action as quite similar to the creation of the U.S. Air Force from the U.S. Army Corps post WWII.
The two issued a joint statement wherein they indicated that the Department of Defense (DoD) is "unable to take the measures necessary to address these challenges effectively or decisively," hence, Congress advancing their own remedy. Rogers noted that programs dealing with space should not be headed by those whose main thoughts concern fighters and bombers. The organization, training and equipping of such a space force is different than how tactics are applied to atmosphere-restricted warcraft.
Preparations are required to prepare for the extension of war into space, especially as the nature of the threat has changed, said Lieutenant Colonel Kyle Pumroy, who is the Chief of Space Force Structure Plans for the Space and Cyberspace Superiority Division of the U.S. Air Force's Directorate of Strategic plans in a comment to the Military.com infosite back in April.