[SatNews] The radios are certified for secure voice and data communications up to the Secret level of ...
Harris Corporation (NYSE:HRS) has received Type-1 National Security Agency certification for its Falcon® RF-330E-TR Wideband Rifleman Team Radio. The certification enables Harris to field the radios for secure voice and data communications up to the Secret level of information assurance classification.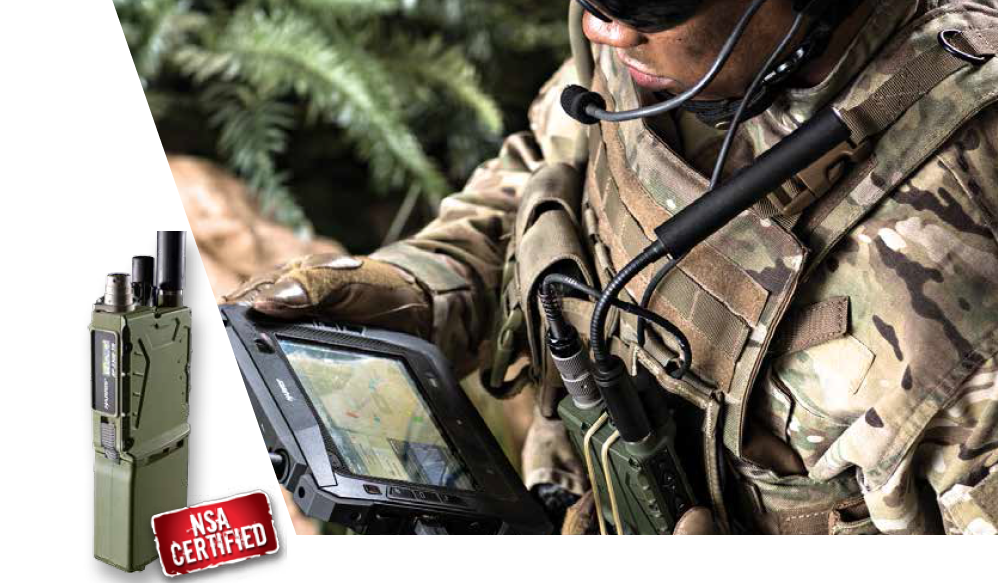 The RF-330E is Harris' commercially developed, fully compliant radio for the Department of Defense (DoD) Rifleman Radio program. Designed with the dismounted warfighter in mind, the RF-330E is lighter and provides superior battery life and transmission range, making it more reliable and effective than other existing radios. The radio quickly connects warfighters into the tactical network for enhanced command and control and situational awareness through voice, data and position location information.
"The RF-330E is the best Rifleman Radio solution available to the U.S. Department of Defense," said George Helm, president, Department of Defense business, Harris RF Communications. "This radio was designed using our proven commercial business model and is part of our expanding product portfolio for addressing the DoD's network-centric requirements."
The RF-330E-TR offers a built-in display that provides the soldier with an intuitive visual interface to simplify the loading of radio configuration files, to validate network availability, and to monitor radio status with confidence.
Separately, the RF-330E has received two additional certifications that highlight the radio's readiness for fielding. The radio was certified for interoperability by the Joint Interoperability Test Command and for Software Communications Architecture compliance by the Joint Tactical Radio System Test and Evaluation Laboratory.
RF-330E-TR001 Features
Suite B, Secret and Below, non-CCI security architecture
Meets and exceeds Rifleman Radio and Nett Warrior operational requirements
Market-leading 24-hour mission weight(< 3 lbs)
Market-leading battery life supports missions over 24 hours with one spare battery
Market-leading point-to-point range
OLED display provides visual confirmation of vital radio status without external device
Harris' single Tri-band antenna addresses full SRW spectrum requirements
Uses currently fielded batteries and charging systems
Provides user Situational Awareness (SA); with Position Location Information (PLI)
Software programmable security architecture
Read more about the RF-330E-TR001 here.
Harris RF Communications is a global supplier of secure radio communications and embedded high-grade encryption solutions for military, government and commercial organizations. The company's Falcon® family of software-defined tactical radio systems encompasses manpack, handheld and vehicular applications. Falcon III is the next generation of radios supporting the U.S. military's JTRS requirements, as well as network-centric operations worldwide. Harris RF Communications is also a leading supplier of assured communications® systems and equipment for public safety, utility and transportation markets, with products ranging from the most advanced IP voice and data networks to portable and mobile single and multiband radios.

Headquartered in Melbourne, Florida, Harris is an international communications and information technology company serving government and commercial markets in more than 125 countries. The company has approximately $5 billion of annual revenue and about 14,000 employees— including 6,000 engineers and scientists. Additional information is available at.