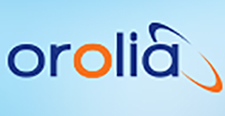 Orolia has prepared a record nine search and rescue systems across five continents for commissioning through the Global Cospas-Sarsat Satellite Search and Rescue System.
Orolia has been leading the development of global search and rescue programs for nearly 30 years, reaching a major milestone with the world's first operational Medium-altitude Earth Orbit Search and Rescue (MEOSAR) system in 2011,and completing all global MEOSAR system installations ever since. To date, 75 percent of the Earth's surface is monitored by Orolia's MEOSAR systems.
Cospas-Sarsat conducts an annual commissioning process for regional search and rescue systems that are being constructed or upgraded worldwide. This year, Orolia has prepared a record nine global search and rescue systems for commissioning across five continents, which include five ground-based Local User Terminals (LUTs) and four Mission Control Centers. These new, lifesaving search and rescue systems are in line to be commissioned in North America, Australia, Europe, Asia and Africa.
Through its McMurdo subsidiary, the most trusted name in emergency readiness and response and the world leader in the design, development and installation of search and rescue ground-based infrastructure, Orolia has equipped these systems with the very latest search and rescue technology to increase response times and save more lives worldwide.
Executive Comment
Orolia's VP, Satellite Search and Rescue Systems, Paul Zweers, noted that at Orolia, the company is proud to achieve a new milestone in the decades of technology innovation that the firm has brought to global search and rescue operations. Orolia is the leading manufacturer to commission next-gen MEOSAR systems and this record number of global systems in line for commissioning reflects the company's ongoing commitment to delivering critical technology solutions, anywhere in the world.
Additionally, Orolia, will address the growing threat of GPS/GNSS interference on naval operations at the 2018 Euronaval Exhibition in Paris, France.

Orolia will showcase the latest continuous PNT technology solutions available for global naval applications, designed to ensure reliable operations even in GPS denied environments. Featured exhibits will include demonstrations of new fixed site and mobile naval solutions as part of Orolia's Resilient PNT Defense Platform, along with encrypted mission timing and sophisticated military signal interference, detection and mitigation systems.
This exhibit will also include the European debut of Orolia's latest PNT innovation, the SecureFind™ combat rescue beacon. Together, Orolia's comprehensive technology solutions deliver precise, secure naval communications, situational awareness and decision support for a wide range of critical surface, air and underwater naval missions. The company will also deliver a presentation on "Resilient Positioning, Navigation and Timing Applications for Military Vessels" during the exhibition as follows. More details are available at https://www.euronaval.fr/64/workshops.