This company will be represented at two different events as guest speakers at the upcoming Oilcomm in Huston, Texas from October 11-13, and GVF Applied Innovation (Washington DC) on October 13. The presentations will be on October 12th and 13th.
INTEGRASYS S.A. is a privately owned SME software development, engineering and integration company that specializes in the telecommunication and broadcasting markets. It was founded in 1990 by a group of Hewlett-Packard engineers developers of Automated RF & Microwaves Test Systems and Software, starting as a turn key project company specialized in software developments for measurement automation in distributed environments. This company will be providing speakers at two upcoming events.
The Global VSAT Forum (GVF) in partnership with Via Satellite will launch the first GVF Applied Innovation Conference.
The GVF Applied Innovation Conference (AIC) will examine challenges posed by new user requirements and technology solutions applied through space segment, Earth station equipment, networking, and delivery of satellite communications and broadcasting. Innovations to be addressed will include antennas; amplifiers; modulation and coding; acceleration; bandwidth management; constellations; interference management; payloads; propagation effect mitigation; fixed, COTP, and COTP terminals; user interfaces; and cost reduction.
The theme for the first Applied Innovation Conference will be "Satcom Mobility: Challenges and Solutions." This one-day conference will comprise of multiple roundtable sessions with key representatives from satellite communications service providers and end users, followed by presentations of selected, peer-reviewed technical papers. GVF invites technical paper submissions to be reviewed by the Applied Innovation Conference technical committee and authors of papers accepted by the conference technical committee will be invited to present their work during a conference session or as a poster in the exhibit area and published by GVF in the open-access proceedings.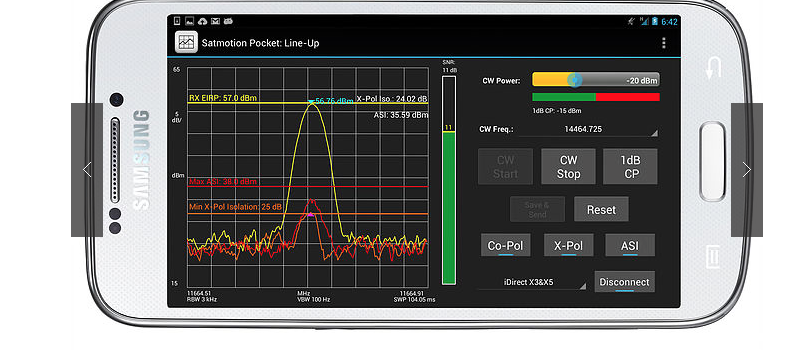 INTEGRASYS will be presenting at GVF514: Global VSAT Forum Training for Satmotion Pocket
Global VSAT Forum and SatProf has developed a training course for Satmotion Pocket System for allowing the VSAT installers to get trained and qualified for minimizing the deployment time, effort and interference intra-satellite such as CrossPol and inter-satellite such as Adjacent Satellite Interference.
Global VSAT Forum provides interactive training worldwide allowing installers to study installation technics without the need to be in a given place in a given time. Study Satmotion Pocket course anywhere, anytime for less than $75.
Satmotion Pocket will streamline the deployment process and GVF514 will boost the initial installations getting an even faster ROI.
INTEGRASYS will also be presenting at the 2016 OilComm Conference & Exposition is in its 16th year, OilComm (formerly Offshore Communications) launched in 2000, and it is the event where energy and maritime professionals working in remote inland and offshore environments come to learn about cutting-edge communications and network solutions and interact with experts in the field.
OilComm 2016 is launching an all-new program, allowing all attendees to participate in the Conference's Educational Workshops and Training Sessions while networking with vendors—all on the Exhibit Floor. Also new this year, OilComm is co-locating with the Network Security Symposium, featuring presentations and demonstrations from the industry's leading authorities on protecting enterprise communications networks from the world's most dangerous cyber-threats.
http://www.integrasys-space.com/gvf-satmotion-pocket-training
https://www.gvf.org/index.php/gvf-aic