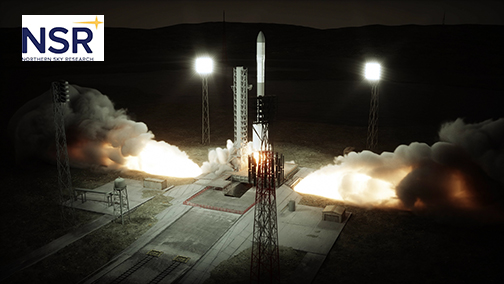 NSR's Satellite Manufacturing and Launch Services, 9th Edition (SMLS9) report now published forecasts a $225 billion market opportunity over the next decade, driven by Situational Awareness (SSA) and Earth Observation (EO) markets.
In spite of the hype created by smallsat LEO constellations, the traditional market is expected to remain the dominant source of revenue globally for building and launching satellites. While it is not likely to return to heady levels of yesterday, new opportunities are emerging that the industry can grasp if it adapts to a nimbler state of affairs.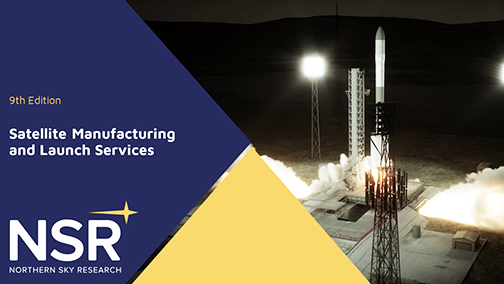 With declining capacity prices seen over the past years, business case viability remains a challenge for satellite operators in this uncertain environment. And this means orders are no longer the correct market indicator. Even if the industry might see an increase in manufacturing demand, the market size will experience an overall decline as efficiency-to-cost ratio per satellite increases.

Similarly, the satellite launch market is also going through a period of transition and will experience more competition and diversity in launch options. With SpaceX's high launch rates, reusability and low prices, the market is reworking internal processes to cut costs and remain competitive. This is also good news for customers, as launch prices are expected to continue declining.

Satellite manufacturing and launch revenue will decrease across the board on a unit basis, as manufacturers achieve greater efficiencies, operators opt for smaller satellites, and launch service providers compete on costs. While this will help to sustain operators' bottom line, players in both manufacturing and launch markets will struggle to keep financials healthy, resulting in consolidation, M&As and potential exits. It will be especially challenging for newer entrants, who lack the capital and resources that the established players have.
Shagun Sachdeva, NSR Senior Analyst and report co-author, said that as the industry looks for a new normal, innovative trends are emerging. With opportunity ranging from high capacity satellites to generic, flexible and small GEO satellites, demand remains varied and specific to operators and markets. While no one size fits all, hybrid architectures with fleets of different sized assets and orbits will be a key feature of the next ten years.
Leena Pivovarova, NSR Analyst and report co-author, noted that new launch actors are poised to enter the market, and traditional launch service providers are retiring and replacing their veteran vehicles on a global scale. All launch service providers are looking to address the global demand in various ways to remain flexible, innovative and stand out among their competitors.