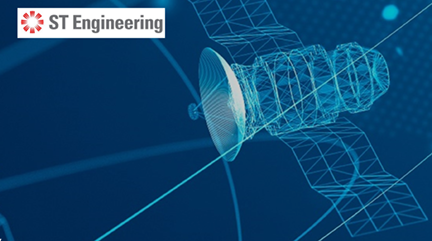 Singapore Technologies Engineering Ltd. (ST Engineering) announced that, further to the company's announcement made on March 27, 2019, its subsidiary — Singapore Technologies Engineering (Europe) Ltd. — has now completed the acquisition of a 100 percent ownership in Newtec Group NV (Newtec), following the fulfillment of completion conditions, including the receipt of applicable regulatory approvals.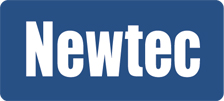 This Newtec acquisition, together with the recent acquisition of Glowlink Communications Technology by ST Engineering Inc. subsidiary iDirect Government, the former possessing advanced satellite communications anti-jamming technology, will enable ST Engineering to harness their unique capabilities to create a highly differentiated global SATCOM business group.
ST Engineering is now in a stronger position to lead in innovation and the transformation of the SATCOM industry to enable Smart Cities globally. To drive higher brand visibility, Newtec will be renamed as ST Engineering iDirect (Europe) NV. The acquisition is not expected to have any material impact on the earnings per share of ST Engineering for the current financial year.
ST Engineering released their statement regarding this acquisition entitled "What ST Engineering's Acquisition of Newtec means to you..."
We are thrilled to announce that ST Engineering's acquisition of Newtec is officially complete – and we welcome Newtec into ST Engineering as part of our Satellite Communications (SATCOM) business within ST Engineering Electronics. Over the coming months we will integrate Newtec's business with that of ST Engineering iDirect.
This bold move brings two satellite industry leaders together establishing a dynamic new powerhouse to serve your biggest ambitions. Our goal is to create the world's most advanced satellite ground capabilities – uniting our technology heritage and passion for innovation – to deliver much more to you than we ever could before.
Now, as one combined business group, we will execute a streamlined process to fully integrate the two entities, covering business operations, sales and marketing, and the corresponding product portfolios, with the result being a unified go-to-market strategy and over time a converged technology offering.
Over the next 90 days we will conduct a joint deep dive into our combined products and technologies. This will enable us to identify the best offerings from both entities and options for leveraging them in ways that most effectively address our customers' needs.
To drive higher brand visibility and position the company for greater commercial impact and marketing presence, Newtec will be renamed as ST Engineering iDirect (Europe) NV. In line with the name change, it will adopt 'ST Engineering' as its corporate brand. Both changes take effect from October 3, 2019.
As we integrate, we will make decisions in our combined customers' best interests based on these priorities:
Commitment to converged technologies and unified roadmap.
We will maintain the two product brands, iDirect and Newtec, during our integration phase. As we work towards a unified technology strategy and product offering, we will consult with you to determine the best product fit for your future needs.
An enhanced and integrated product portfolio.
We are combining best-in-breed technologies — iDirect's unparalleled networking and mobility features with Newtec's ground-breaking innovations in performance and efficiency — and will offer converged technologies that will lead our industry forward and deliver the best possible solutions to the market.
Customer investment prioritized.
Many of you utilize both iDirect and Newtec platforms, which delivered the best technology for your applications. Your investments will be prioritized to ensure the most optimal path for you so that you realize the benefits of the combined entity with minimal operational disruption.
Expanded access to accelerate your growth.
You will gain access to a partner that offers you the scale you require to succeed in this transforming market; one with a wider breadth of integrated capabilities and offerings that can proactively anticipate and better meet your needs across multiple market segments.
Quicker time to market with new innovation.
With our combined strengths, scale, common vision and focused approach, we will be able to accelerate our time to market and deliver solutions to you in the time frame that a transforming industry demands.
Through all these advances, you will continue to receive the same high-quality level of service and solutions as you expect, and with the added peace of mind that they come from one large, trusted and integrated group.
You can anticipate frequent and transparent communications from us validating our key decisions as we bring our technologies together and plan new capabilities. As we go through the integration process, be assured we will provide the best path forward based on whatever technology you have invested in.
This is a pivotal time in our future and in yours. As we become a united force in the market we are thrilled to share our journey and our future success with you.