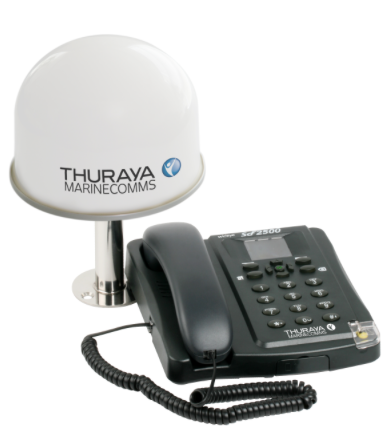 [SatNews] Thuraya Telecommunications Company has developed a 75MB bundle plan adding to its list of flexible, value-for-money voice and data bundles and zero up-front fees on hardware.
With the maritime sector enduring financial pressures, end-users can now take advantage of Thuraya's tailor-made communication packages without the worry of over-spending on company budgets, thanks to the new 75MB data bundles which include three convenient options.
Thuraya's Product Manager, Maritime, Keith Murray said: "Ship owners and managers were stuck between a rock and a hard place, but we're now offering them a real choice. Our new bundles will help companies save money from the offset without compromising on quality. Thuraya's 75MB bundle plans are designed for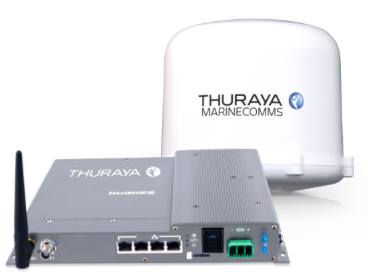 those whose only previous options have been to buy a low-end plan, while having to use expensive out-of-bundle data, or a 250MB plan where you pay for data from other suppliers that you end up not using."
These latest maritime broadband bundles come at a time when maritime users are increasingly cost-conscious, and the need for quality data connectivity at cheaper rates is of vital importance. The new bundle plans complement existing Thuraya plans, which offer flexible contracts and unlimited plans ensuring best-in-class rates for broadband data.
The three bundles range from SIM-only, to Orion IP and SF2500 hardware bundles, available on both 12 and 24-month contracts. These innovative packages are built for end-users at a time when the maritime communications landscape is experiencing rapid change.

"We have provided more choice for our customers by offering bundle plans that are both affordable and flexible," Murray said. "Whether users need voice or data packages, our quality, consistent communications services meet the essential needs of the maritime environment."
The Thuraya network offers the best-in-class data rates for L-band satellites currently available to maritime users and the service is world-renowned in the voice segment for its quality, consistency, and coverage continuity. As Thuraya's portfolio of maritime terminals for broadband and voice continues to grow, we are leading the way for viable alternatives that meet the requirements of the maritime industry.