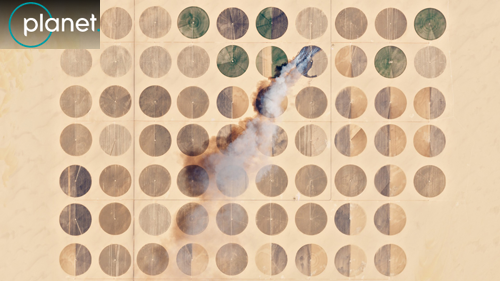 Planet has won a second contract to provide satellite imagery to the U.S. National Geospatial Intelligence Agency (NGA).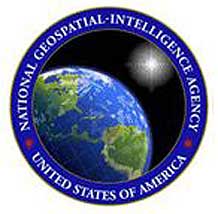 The one-year, $14 million contract follows a seven-month, $20 million pilot contract that started last September to assess ways San Francisco-based Planet's "persistence and global coverage capabilities could most effectively support the NGA mission," according to a July 19 agency statement. NGA said none of the other companies the agency considered could offer an imagery subscription service with a high enough revisit rate on a global basis. NGA said the agency requires the ability to monitor changes across large geographic areas for humanitarian and intelligence missions.
"Monitoring sources that collect imagery at medium resolution (3-7 meters) at a cadence of weekly or better can satisfy the requirements of making assessments of certain [redacted] intelligence problems, including food security forecasting, [redacted] installation or infrastructure development, military preparedness [redacted] economic forecasting by measuring inventories, and other observations that can be made from analyzing changes over time. In addition, medium resolution monitoring sources improves NGA's ability to maintain current shoreline data and assess whether foundation products require updating," the agency said in an unclassified document released July 20.
Planet's constellation of remote-sensing cubesats, called Doves, is currently the largest constellation in orbit. The firm's full constellation numbers 160 imaging satellites, of which more than 120 are active. Last week's Soyuz launch carried 48 Doves into LEO, several of which are still being incorporated into the fleet. Dove satellites have an average resolution of 3.7 meters. The Planet fleet also includes the larger SkySat satellites from the company's acquisition of Terra Bella and RapidEye satellites from BlackBridge.
Planet has 23 operational ground stations to communicate with its constellation and receive collected imagery. A ground station completed in northern Canada earlier this year is facing protracted licensing delays, prompting the company to look elsewhere for other sites while awaiting an outcome.
NGA said the second Planet contract gives the Defense Department and the Intelligence Community imagery from 25 regions of interest that include the Middle East, Asia, Africa and the Americas. NGA's mainstay imagery and geospatial solutions provider DigitalGlobe said at the time of the first Planet NGA contract that they had expected the agency to experiment with new, smallsat resources.
John Charles, NGA's senior GEOINT authority for commercial imagery, stated that the firm's second contract with Planet demonstrates NGA's continued pursuit of commercial GEOINT where it has demonstrated mission utility. At the same time that Planet has continued to mature their capability to where they can now offer weekly, global coverage, NGA and the agency's many customers have been learning how to use it across varied mission sets in numerous locations.