Harris Corporation's (NYSE:HRS) Chairman, President and CEO William M. Brown has another new title is addition to those that represent his company. Brown has been named chairman of the Aerospace Industries Association (AIA) Board of Governors for 2019, and succeeds outgoing AIA Chairman Tom Kennedy, chairman and CEO of Raytheon.
Brown is a very busy individual who was appointed president and chief executive officer of Harris in November 2011 and elected chairman of the board in April 2014. He serves on the board of directors for the Celanese Corporation, the board of the Fire Department of New York City Foundation, the council of trustees for the Association of the United States Army and the board of trustees of the Florida Institute of Technology.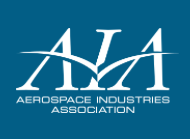 Brown said he's excited to serve as AIA's chairman and to represent the industry and AIA's 340-plus members. He looks forward to advocating for key industry issues, such as securing stable, predictable defense and non-defense budgets, and pushing for trade and export measures that will allow them to stay globally competitive.
He continued to say that he will work to remove barriers to innovation and realizing STEM and other workforce measures that will allow them to tap the best talent in America — and build an inclusive twenty-first century workforce. This subject is of special interest to him because he believes strongly that attracting, developing and retaining the strongest and most inclusive workforce is paramount to this industry's and our country's future success.
He added that 2019 marks AIA's centennial year, representing an amazing opportunity to celebrate this industry's achievements over the past century, to highlight the significant impact they have on people's lives today, and to provide a glimpse into how they will change the peoples' lives in the future.
AIA advocates for the U.S. aerospace and defense industry on Capitol Hill, within the administration and internationally. Its membership is comprised of more than 340 major aerospace and defense companies and their suppliers who together represent every high-tech manufacturing segment of the industry, including commercial aviation and avionics, manned and unmanned defense systems, and space technologies and satellite communications.