International Launch Services (ILS) has signed their first contract with Korea Aerospace Research Institute (KARI). The first commercial Angara 1.2 launch contract includes the launch of the Korea Multi-Purpose Satellite (Arirang) 6 also known as the KOMPSAT-6 satellite from the Plesetsk Cosmodrome in Northwestern Russia around 2020. The Angara 1.2 vehicle, which is the newest Russian launch vehicle, is designed and built by Khrunichev State Research and Space Production Center (Khrunichev).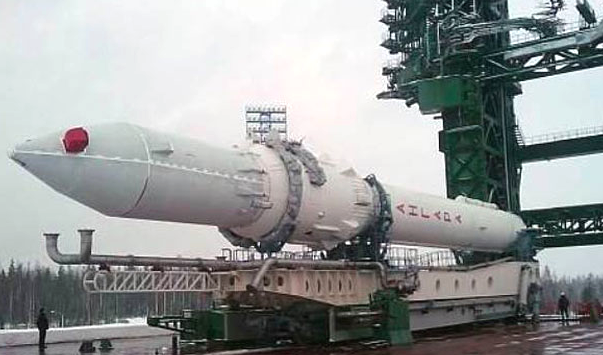 The original flight tests of the Angara vehicle family began in 2014 from the Plesetsk Cosmodrome. The first test flight of the Angara 1.2 light class vehicle was conducted on July 9, 2014, followed by the first launch of the Angara 5.1L heavy lift vehicle on December 23, 2014
The Angara 1.2 series serves the small to medium range satellite market, with the capability to launch up to 3.5 Metric Tons to Low Earth Orbit or Sun-Synchronous Orbit (SSO). The KOMPSAT-6 mission will be launched by Angara 1.2 into an SSO orbit.
KOMPSAT-6, equipped with a Synthetic Aperture Radar (SAR) developed and manufactured in cooperation with the domestic Korean industry, has an an estimated separated mass of over 1.7 metric tons. KOMPSAT-6 will be mounted with a SAR with sub-meter resolution, which is a follow-on satellite of KOMPSAT-5.
Dr. Gwang-Rae Cho, KARI President stated, "The selection of the ILS Angara 1.2 vehicle for the launch of KOMPSAT-6 was carefully considered for performance, heritage, price and schedule assurance. We have the utmost confidence in ILS, Khrunichev and the Angara launch vehicle and look forward to our continued cooperation in space activities with ILS and Khrunichev with the KOMPSAT-6 launch."
ILS President Kirk Pysher said, "We are honored to be selected for the launch of the KOMPSAT-6 satellite. The Angara 1.2 launch vehicle is ideally suited for launch of KOMPSAT-6 by providing KARI with both schedule assurance and optimal mission performance. ILS and Khrunichev welcome the opportunity to support this important mission for KARI, furthering the international cooperation between our organizations."
Thomas Carroll, ILS Vice President, Sales added, "This was a challenging competition for KOMPSAT-6 as we were bidding against a very strong field of commercial launch service providers. ILS was selected under KARI's extensive review process based on many factors. This confirms our position in the launch market segment as a preferred launch service provider. ILS' 23 years of commercial launch service experience at the Baikonur Cosmodrome will serve customers well as we support Angara 1.2 launch services from the Plesetsk Cosmodrome."
http://www.khrunichev.com/main.php?lang=en