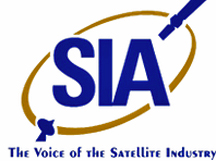 The Satellite Industry Association (SIA) has announced that Analytical Graphics, Inc. (AGI) has joined the Association as the organization's latest member.

AGI develops commercial modeling and analysis software for land, sea, air and space systems which is used by engineers, operators and analysts worldwide. Earlier this year, AGI entered into a long term agreement with the Space Data Association to launch an upgraded Space Data Center to provide space traffic management (STM) service, powered by AGI's Commercial Space Operations Center. The Center delivers relevant, timely Space Situational Awareness (SSA), mission assurance and STM services allowing for transparent and actionable on-orbit collision warnings.
Tom Stroup, the President of SIA, remarked that space situational awareness, sustaining a safe orbital environment and avoiding potentially catastrophic orbital collisions are critically important for member operators and for the entire commercial satellite community. The sheer number of satellites operating in orbit has increased by over 47 percent in the past five years. This number is anticipated to increase even more dramatically as we enter the next decade and SIA expects AGI's expertise in the area of Space Traffic Management will prove to be invaluable for all of our members.
Dan Oltrogge, Senior Research Astrodynamicist at AGI, added that SIA is an ideal avenue for AGI to collaboratively help effect positive change across the international space satellite community.