[SatNews] Space Systems/Loral, LLC (SSL) announces that a high performance satellite designed and built for Australia's new nbn™ broadband network has arrived at the European Spaceport in Kourou, French Guiana—the satellite will be launched aboard an Ariane 5 launch vehicle by Arianespace.
The high capacity broadband satellite, which will provide service to more than 200,000 Australians, demonstrates SSL's leadership in providing satellites for high speed Internet access. SSL has provided the two highest capacity broadband satellites in service today, and has built or is building nearly 50 satellites with Ka-band and high throughput satellite (HTS) payloads. SSL has also built more dedicated broadband satellites than any other manufacturer.
Originally called NBN Co 1A, the satellite now awaiting launch, was renamed "Sky Muster" by the six-year-old winner of a country-wide contest. The young girl, who depends on satellite internet for her education, selected the name for its reference to the gathering of cattle, which captures how the satellite will help 'round-up' and connect Australians.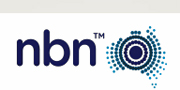 Sky Muster is a Ka-band, high-throughput broadband satellite that uses multiple spot beams in an advanced design that tailors capacity to Australia's widely distributed population. This satellite will supplement the fixed line and fixed wireless services provided by the new broadband network.

SSL is also building a second satellite for the nbn™ network. The two satellites will work in conjunction with one another to provide expanded and advanced service coverage to some of the most remote places in Australia, as well as its coastal islands and external territories including Norfolk Island, Cocos Island, Christmas Island, and Macquarie Island in the Antarctic.
The satellite is based on the highly reliable SSL 1300 platform, which provides the flexibility for a broad range of applications and technology advances. Sky Muster is the 100th 1300 satellite that SSL has delivered and there are more 1300 satellites on orbit providing service today than any other satellite model.
Executive Comments

"The satellite for Australia's broadband network is a very advanced broadband satellite that will cover the entire Australian continent including its offshore islands," said John Celli, president of SSL. "It is gratifying to know that the work we do in Palo Alto will help connect underserved people to the rich resources available through the Internet."

"Satellite is the only feasible solution to bringing fast broadband to homes and businesses in parts of rural and remote Australia," said Greg Adcock, chief operating officer of nbn. "Now that Sky Muster is at launch base, we are closer to providing a service that will help fuel growth, drive economic improvements, and bring new opportunities to all Australians. SSL has been a valued and reliable partner in helping us meet this goal."