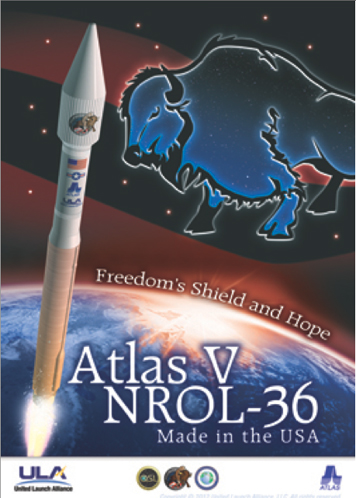 [SatNews] It's a busy atmosphere, as the launch vehicles ready for action, one launch after another...
The launch of an Atlas V carrying the National Reconnaissance Office NROL-36 payload is being rescheduled.
The NROL-36 mission leadership has established a new launch date of September 13 and a request for this new launch date on the range has been submitted to the 30th Space Wing.
The previously planned launch date of September 6 was not available on the range and mission managers have elected to revise the launch date to September 13 as preferred for overall operational considerations.
The team working to implement the corrective actions for the range issue with the Mission Flight Control Center (MFCC) is currently finalizing the implementation, test and certification of the MFCC corrective actions. There are no issues being worked with either the Atlas V vehicle or the NROL-36 space vehicle and they remain secured in the Mobile Service Tower at Space Launch Complex-3 at Vandenberg Air Force Base.