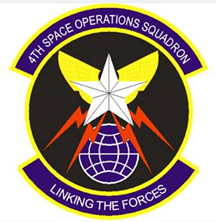 The U.S. Air Force's 4th Space Operations Squadron at Schriever Air Force Base is now "talking" with the fifth Advanced Extremely High Frequency (AEHF-5) protected communication satellite after the successful launch from Cape Canaveral Air Force Station, Florida, on August 8.
The Lockheed Martin (NYSE:LMT)-built AEHF-5 satellite is now responding to the squadron's commands as planned. The squadron began "flying" the satellite shortly after it separated from its United Launch Alliance Atlas V 551 rocket approximately 5 hours and 40 minutes after the rocket's successful 6:13 a.m. ET liftoff.

AEHF-5 completed a geostationary ring of five satellites delivering global coverage for survivable, highly secure and protected communications for strategic command and tactical warfighters operating on ground, sea and air platforms. Besides U.S. forces, AEHF also serves international partners including Canada, the Netherlands and the United Kingdom.
AEHF-5, with its advanced Extended Data Rate (XDR) waveform technology, adds to the constellation's high-bandwidth network. One AEHF satellite provides greater total capacity than the entire legacy five-satellite Milstar communications constellation.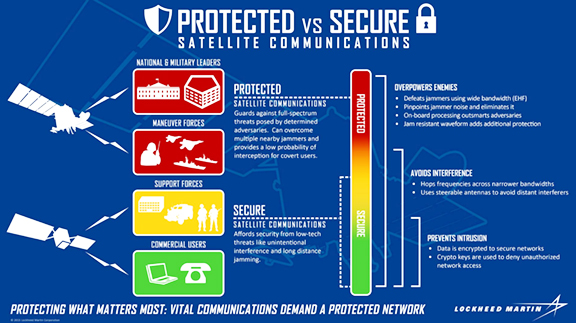 Lockheed Martin designed, processed and manufactured all five on-orbit AEHF satellites at its advanced satellite manufacturing facility in Sunnyvale, California. The next AEHF satellite, AEHF-6, is currently in full production in Silicon Valley and is expected to launch in 2020.
The AEHF team includes the U.S. Air Force Military Satellite Communications Systems Directorate at the Space and Missile Systems Center, Los Angeles Air Force Base, Calif. Lockheed Martin Space, Sunnyvale, Calif., is the AEHF prime contractor, space and ground segments provider as well as system integrator, with Northrop Grumman Aerospace Systems, Redondo Beach, Calif., as the payload provider.
Mike Cacheiro, VP for Protected Communications at Lockheed Martin Space, said this fifth satellite adds an additional layer of flexibility for critical strategic and tactical protected communications serving the warfighter. This added resilience to the existing constellation will help ensure warfighters can connect globally to communicate and transmit data at all times. In the weeks ahead, AEHF-5 will move toward its operational orbit, deploy all of its solar arrays and antennas, and turn on its powerful communications payload for a rigorous testing phase prior to hand over to the U.S. Air Force. Cacheiro added that individual data rates increase five-fold compared to Milstar, permitting transmission of tactical military communications, such as real-time video, battlefield maps and targeting data. AEHF affords national leaders anti-jam, always-on connectivity during all levels of conflict and enables both strategic and tactical users to communicate globally across a high-speed network that delivers protected communications in any environment.
---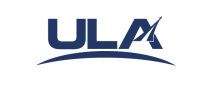 The United Launch Alliance Atlas V 551 rocket lifted off at 6:13 a.m. EDT (1013 UTC) carrying the fifth Advanced Extremely High Frequency (AEHF-5) communications satellite for the U.S. Air Force Space and Missile Systems Center from Cape Canaveral, Florida.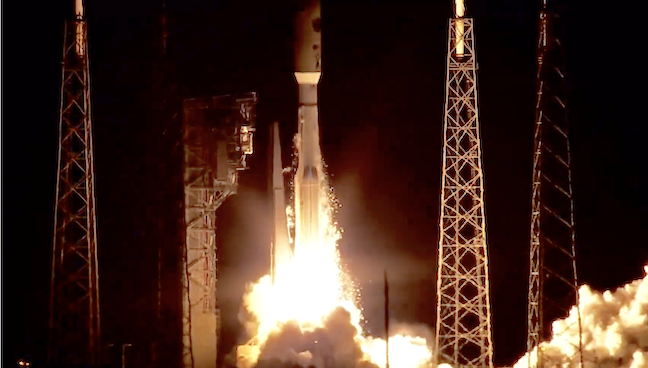 United Launch Alliance used an Atlas V 551 rocket to launch the fifth communications satellite in the Lockheed Martin-built Advanced Extremely High Frequency (AEHF) series for the U.S. Air Force Space and Missile Systems Center. AEHF satellites provide highly-secure, jam-proof connectivity between U.S. national leadership and deployed military forces. Atlas V rockets successfully launched the first four AEHF satellites in 2010, 2012, 2013 and 2018.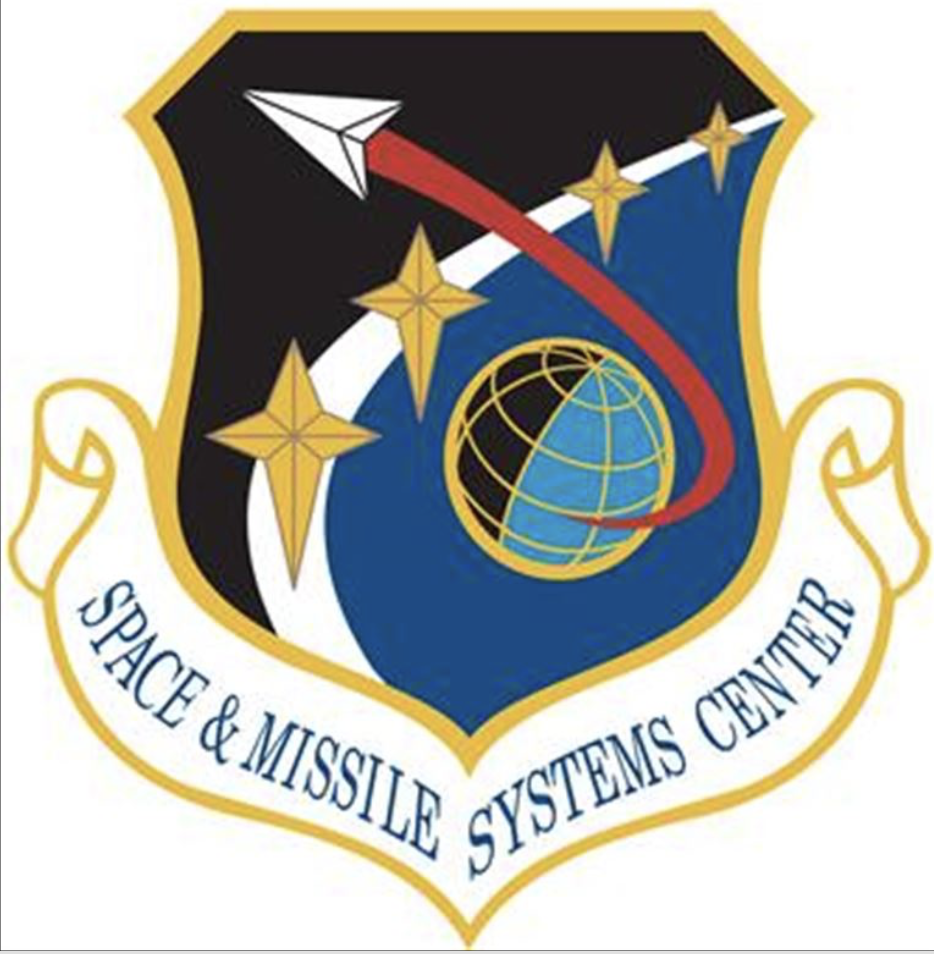 The countdown began last night at 10:54 p.m. EDT under the guidance of ULA Launch Conductor Scott Barney. The rocket was powered up and underwent standard day-of-launch testing while crews finished configuring the launch pad. The "go" for fueling was given by ULA Launch Director Lou Mangieri at 3:27 a.m. Tanking operations were successfully performed as 66,000 gallons of liquid oxygen and liquid hydrogen were placed into the rocket's tanks. The clear to launch was given at 6:07 a.m. EDT by Air Force Mission Director Col. Shane Clark.
Following the first stage of flight, the Centaur upper stage performed an initial burn that achieved a parking orbit. A second burn then injected the rocket and payload into a standard geosynchronous transfer orbit. The CubeSat secondary payload was then deployed.
At 1 hour, 40 minutes into the launch Centaur continued to coast away from the Earth in this. Stage systems were reported nominal as the rocket performs a slow roll to keep the solar heating evenly distributed on all surfaces.
At two hours into the launch a typical rocket ascends to geosynchronous transfer orbit, which is the standard dropoff point for communications satellites, uses just two firings by the upper stage to achieve the highly elliptical orbit to deploy the payloads. From there, the satellites use their own engines in the subsequent days to fly into the operational locations 22,300 miles above the equator.
But the Atlas V is enhancing the AEHF-5 satellite's trip to space by using all of the vehicle's performance to deliver the payload with a much higher perigee, or low point of the transfer orbit, and substantially reducing inclination relative to the equator. Those actions by the launch vehicle will benefit the satellite and conserve its onboard fuel supply by getting AEHF-5 closer to geosynchronous orbit.
ULA and the AEHF program produced this ascent profile to maximize mission flexibility over the satellite's lifetime.
After 2 hours, 37 minutes Centaur telemetry showed nominal tank pressures, bus and battery voltages, good body rates in the roll. The vehicle continued in this quiescent coast away from Earth, headed to a point nearly 22,000 statute miles in altitude before the third and final engine firing is planned.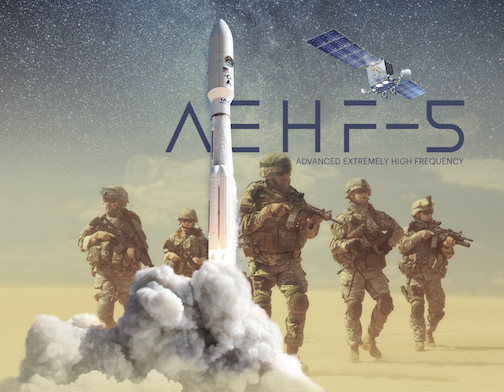 A further update at 3 hours, 6 minutes indicated that today's launch marks the 251st flight of the Centaur. This venerable U.S. upper stage is the high-energy, hydrogen-fueled rocket that unlocked access to the moon and every planet in the solar system for robotic explorer spacecraft.
The first operational payloads launched by Centaur were Surveyor missions that sent landers to touch the lunar surface. Mariner missions went to Mars, Venus and Mercury, Pioneer 10 went by Jupiter and Pioneer 11 visited both Jupiter and Saturn, Vikings 1 and 2 launched to Mars, Voyagers 1 and 2 explored the gas giants in our outer solar system, Cassini orbited Saturn, New Horizons flew by Pluto, and more recently the Mars Reconnaissance Orbiter, Curiosity rover, MAVEN orbiter and InSight lander all departed Earth for the red planet thanks to Centaur.
The stage has evolved considerably from its early days, becoming more capable, more powerful and more accurate. It has flown on numerous Atlas and Titan rocket configurations. Besides planetary exploration, Centaur has served as a linchpin in launching communications, weather and military satellites to various Earth orbits for decades.
After a five-hour coast away from Earth to reach apogee, or the high point, of the orbit the Centaur will perform a third and final burn to benefit AEHF-5 significantly by raising perigee, or the low point, of the orbit and reduce inclination relative to the equator. It is advantageous for the satellite to use the remaining performance of Centaur to put AEHF-5 closer to its final orbit as possible.
Deployment of the payload to complete this launch is expected at T+plus 5 hours, 41 minutes.