A posting at the infosite Nextgov, authored by Senior Editor Aaron Boyd, reports that as the Space Force begins to stand up operations, the newest military branch wants to get in on the latest wave of acquisition options to match its space-age mission.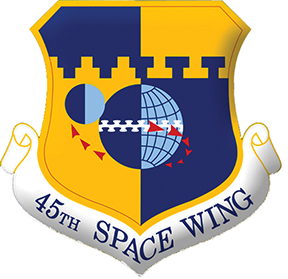 Space Force officially became the sixth branch of the military in December with passage of the 2020 National Defense Authorization Act. As the newly-minted branch gets up and running, the 45th Space Wing, based out of Patrick Air Force Base in Brevard County, Florida, is holding a pitch day on March 4 to hear about "innovative solutions" to several problem areas around installation support and space operations.
For the pitch day, Space Force is leaning on its Commercial Solutions Opening, or CSO, authority, which allows certain government agencies—such as the Defense Department—to move quickly on acquisitions involving innovative ideas, especially those from nontraditional vendors that could use government funding to move from idea to prototype to production. The CSO contracting method uses iterative funding to move a project through four phases of development—the same structure used for Other Transaction Authority, or OTA, contracts.
"The Space Force intends to obtain 'innovative' solutions or potential new capabilities that fulfill requirements, close capability gaps or provide potential technology advancements," according to a notice posted to the Contracting Opportunities website. Per the statutes establishing CSO authority, "'Innovative' is defined as any technology, process or method that is new as of the date of submission of a proposal. It also includes any new application of an existing technology, process or method," the notice states.
While the CSO pitch day will be a first for the new Space Force, its parent branch, the U.S. Air Force, has experience with both, having successfully pulled off quick-pitch events that resulted in first-time defense contractors leaving with cash in-hand, as well as partnering with the General Services Administration for a CSO pilot for an innovative DevOps platform.
The March 4 pitch day notice offers a list of specific areas the branch wants to hear pitches for, as well as a general call for any interesting ideas—"the unknown-unknown."
The space operations support side of the pitch day will focus on "weather, business systems and information technology that facilitate spacelift mission success."

To read the entire, informative article, please access this direct Nextgov link...