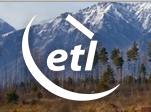 With such an auspicious event as the 146th British Open, it's important that those responsible for televising the event must have equipment that is not just reliable but that transmits crisp and well defined images such as that from ...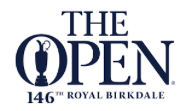 ETL Systems
whose equipment is being used by
Broadcast RF
this week for the 146th British Open, golf's oldest championship. The Open is broadcast live all over the world and viewed by millions of people every year. This year it takes place July 20-23 at Royal Birkdale Golf Club in Southport, England.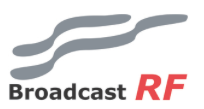 ETL, a global designer and manufacturer of RF distribution equipment for satellite communications, supplied multiple 16x16 Victor L-band Matrices to Broadcast RF, providers of state-of-the-art RF technology used in the making of television programs covering sports, news, and light entertainment events, which they are using flexibly for different events.
For The Open, Broadcast RF is cascading four Victor Matrices to make a 16x64 system to be used for wireless cameras at the event, enabling flexible distribution of antennas and receivers. Broadcast RF also recently used ETL equipment for Wimbledon,
Andrew Bond, Sales Director, at ETL Systems said it's an honor to hear that their products are being used for such a major event like The Open. It demonstrates not only that their customers trust their products to help provide the best possible broadcast, but also trust their products to be reliable in unpredictable situations, such as live TV coverage of the world's biggest sporting events.
ETL's Victor can be used as a standalone 16 x 16 router or cascaded to make larger systems. Other key features of the Victor include:
hot-swap dual redundant fan modules
variable gain to balance input signals
RF signal monitoring of each input
resilience from dual redundant power supplies
remote control and monitoring via RJ45 Ethernet port with SNMP
web browser interface
local control and monitoring via front panel push buttons and display