According to Kenya's Daily Nation infosite, the University of Nairobi will use the Sh120 million satellite it acquired through a partnership deal to carry out scientific research in agriculture, security and coastline marine life.
The Vice-Chancellor, Professor Peter Mbithi, told the Nation that technology was changing and there was need to embrace new scientific methods of carrying out research. "Satellites are critical for research as they are able to give more details and that is why we thought of partnership with Japan Aerospace Exploration Agency (JAXA), with the support of the United Nations Office for Outer Space Affairs (UNOOSA) to come up with this initiative," said Professor Mbithi.

The institution is the first in Kenya to benefit from the project dubbed UNOOSA-JAXA, Japanese Experiment Module (KiboCUBE) program, launched in September last year. It was established as a capacity-building initiative between the UN and Japanese agencies to offer educational and research institutions in developing countries the opportunity to deploy cube satellites (CubeSats) from the Kibo module of the International Space Station. Applications for the first round of KiboCUBE selection closed in March 2016 and a number of impressive applications were received.
The First Kenyan University Nano Satellite (1KUNS) project ground stations will be installed at both the University of Nairobi and Broglio (formally San Marco) Space Center in Malindi.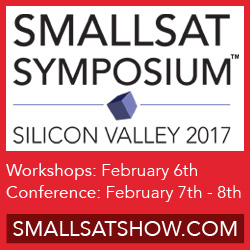 Professor Mwangi Mbuthia, Dean, School of Engineering, said the institution will use the satellite to test technologies it has developed for the future launch of a larger Earth Observation satellite. "This is a very exciting moment and an important step in UNOOSA's movement towards tangible initiatives in our capacity-building efforts."
"Innovative projects like KiboCUBE can achieve concrete results and have a real impact on space science and technology development for the benefit of all," said UNOOSA Director Simonetta Di Pippo.
Story by OUMA WANZALA