The antenna is a critical part of the satellite. It is the most visible part of the satellite communication system, transmitting and receiving the modulated carrier signal at the radio frequency (RF) portion of the electromagnetic spectrum.
Viking Satcom offers a wide selection of satellite communication products ranging from antennas to their related RF components. Currently they are making available a variety of motorized feeds that are designed and built in the US.
Viking Satcom offers a low price point to their competitors as well as shipping in limited quantities. These motorized feeds are competitively prices and are complementary to the various types of Dual Axis motorized Viking antenna systems.

Visit www.vikingsatcom.com to see the extensive selection of feeds available in C-, Ka-, Ku- and C-/Ku-. Many of these options are available in Prime Focus or Offset and in motorized or non-motorized configurations: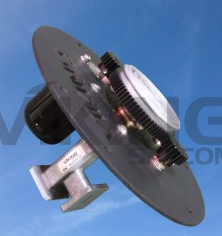 2 Port Ku-Band Motorized Feed
Prime Focus 2 Port Ku-Band Linear Motorized Receive Only Feed
Ku-Band: 10.7 - 12.75 GHz
24 Volt Motor and Potentiometer for Fine Polarization Adjustment
Ideal for Use with Research Concepts Controllers
For New Antennas or Upgrading Existing Antennas in the Field
2 Port C Band Motorized LP/CP Feed Assembly
Prime Focus 2 Port C-Band Motorized Switchable Linear Polarization to Circular Polarization Receive Only
C-Band: 3.4 - 4.2 GHz
24 Volt Motors
Potentiometer for Fine Polarization Adjustment
For New Antennas or Upgrading Existing Antennas in the Field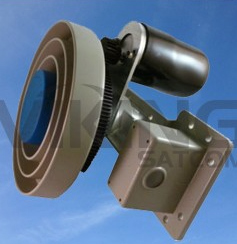 2 Port C-Band Motorized Feed Assembly
Prime Focus 2 Port C-Band Linear Motorized Receive Only Feed Assembly
C-Band: 3.7-4.2 GHz
Universal Mounting - For Use with New Antennas or Upgrading Legacy Systems
24 Volt Motor and Potentiometer for Fine Polarization Adjustment
Ideal for Use with Research Concepts Controllers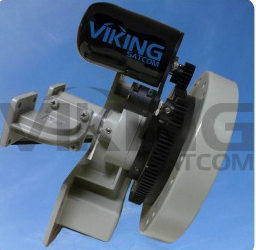 4 Port C/Ku Band Motorized Feed Assembly
Prime Focus 4 Port C-/Ku- band Linear Polarization Motorized Feed Assembly
Simultaneous Reception of Dual C- & Dual Ku-Band Polarities
C-Band: 3.7-4.2 GHz
Ku-Band: 11.7-12.75 GHz
NEW Extended Band Version Available - See FEED-4CKU-MOTO-EXT