Arianespace's next flight at the service of deep space exploration took one step closer to launch with the arrival in French Guiana of initial hardware for the BepiColombo mission to planet Mercury.
The hardware arrived at Félix Eboué Airport near the French Guiana capital city of Cayenne, where it was unloaded from a chartered An-124 cargo jetliner for transfer by road to Europe's Spaceport. This marked the first of four airlifts that will transport the spacecraft, along with related handling and test equipment, from the European continent to the Spaceport. Additional hardware will be brought to French Guiana by ship.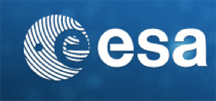 BepiColombo was developed in a joint effort of the European Space Agency (ESA) and the Japan Aerospace Exploration Agency (JAXA), and will be launched later this year by Arianespace's workhorse Ariane 5. The mission is designed to study and understand Mercury's composition, geophysics, atmosphere, magnetosphere and history. After arriving at Mercury in late 2025, BepiColombo will have a nominal one-year duration, with the possibility for an extension.
Ariane 5 is tasked to place the mission's three elements on their deep space journey: the ESA-led Mercury Planetary Orbiter (MPO); the JAXA-led Mercury Magnetospheric Orbiter (MMO); and a transfer module that will propel the spacecraft using a combination of solar power, electric propulsion and nine gravity-assist flybys of Earth, Venus and Mercury. These spacecraft elements will be integrated in a 6.4 meter-high stack for their installation on Ariane 5, with a combined liftoff mass of approximately four metric tons. Ariane 5's launch of BepiColombo is designated VA245 in Arianespace's launcher family numbering system.
Airbus is responsible for designing and building the Mercury Planetary Orbiter, as well as the BepiColombo transfer module.
The mission to Mercury is named after Italian Professor Giuseppe (Bepi) Colombo, a mathematician whose accomplishments included the understanding of Mercury's rotation and suggesting how to use a Venus gravity-assist swing-by that placed the U.S. Mariner 10 spacecraft in a solar orbit for three flybys of Mercury in the 1970s.