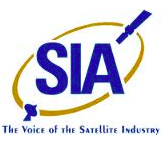 That's some glass ceiling that Doreen Bogdan-Martin has broken through... she is the first woman to be elected to one of the five leadership positions in the ITU's 153-year history.

She is recognized as such by the Satellite Industry Association which is very pleased to congratulate Doreen Bogdan-Martin on being elected as Director of the United Nations' International Telecommunications Union (ITU) Bureau of Telecommunication Development (BDT). The leadership elections took place at the ITU's Plenipotentiary Conference currently taking place in Dubai, UAE. Ms. Bogdan-Martin's is the first woman to be elected to one of the five leadership positions in the ITU's 153-year history.
Doreen Bogdan-Martin has dedicated more than 25 years to promoting telecommunications and connectivity and has a proven track record of accomplishment. She began her career as a telecommunications policy specialist at the U.S. Department of Commerce National Telecommunication and Information Administration or NTIA. She joined the ITU in 1994, where she led the policy and regulatory reforms program. Over the past decade, Ms. Bogdan-Martin served as the ITU's Chief of Strategic Planning and Membership.
Tom Stroup, President of SIA stated that SIA is very pleased to congratulate American Doreen Bogdan-Martin on her historic first ballot victory and becoming the new head of the ITU's BDT. Ms. Bogdan-Martin has dedicated much of her career as a public servant with the focus of advancing global connectivity, a goal that is shared by many within the satellite industry. Because satellites have the unique capability of providing ubiquitous global connectivity, the industry can play an instrumental role in helping the ITU and BDT achieve Ms. Bogdan-Martin's campaign goal of providing internet to the world's nearly four billion unconnected.
The ITU is the UN's specialized agency governing information and communications technologies (ICT) and is vital for American satellite industry interests. The ITU is responsible for telecommunications and international information including the allocation of global radio spectrum and satellite orbits. The Telecommunications Development Sector fosters international cooperation and solidarity in the delivery of technical assistance and in the creation, development and improvement of telecommunication and ICT equipment and networks in developing countries.