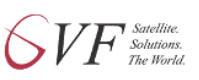 A new year and it's been a busy one in London for Global VSAT Forum (GVF) as they celebrate their twentieth anniversary and marvel at the many changes since its inception in 1997. Leading members of the satellite communications industry launched the GVF, a non-profit, international association to represent the interests of the satellite industry and aid in the promotion of satellite technology and services.
Since then, GVF has become the unified voice of the global satellite communications industry with member organizations from every major region of the world. The broad-based membership represents every sector of the satellite industry, including fixed and mobile satellite operators, satellite network operators, teleports, satellite Earth station manufacturers, system integrators, value added and enhanced service providers, telecom carriers, and users.
David Hartshorn, Secretary General of GVF said that no one could have foreseen the extraordinary achievements that have been realized by the industry during the past 20 years, and that while at GVF, he has seen great advances made through the collaboration of GVF's members with the leadership of the GVF Board of Directors. They congratulate the re-elected Directors and look forward to working with the Board and global membership to continue this important endeavor.
Now the international satellite industry announces they have confirmed executives to serve on the Global VSAT Forum (GVF) Board of Directors to lead the association as it continues to build greater awareness and use of the applications, services, and technological advantages provided by satellite-based solutions.
Re-elected to the GVF Board, for a two-year term of office is:
Nancy Eskenazi, Vice President, Legal and Regulatory Affairs, SES
Simon Gray, Senior Vice President of Humanitarian Affairs, Eutelsat
The re-elected Directors join five incumbent members
Yasir Hassan, Director of Transmission Operations, ARABSAT
Arunas Slekys, Vice President, Corporate Marketing, Hughes Network Systems
Paul Deedman, Director, Spectrum Regulation, Inmarsat
Nick Dowsett, Director, IntelsatOne Enterprise Solutions, Intelsat
Keith Johnson, COO & EVP of Energy of Speedcast
The Board election was held at GVF's Annual General Assembly in London at the De Vere Canary Wharf on Tuesday, December 5, in conjunction with the GVF High Throughput Satellite London Roundtable, during which all of which have been identified as priorities for the Board of Directors, were identified as follows:
Promoting Quality Products: As satellite communications grow more popular, the industry has seen tremendous growth in terminal manufacturing, with a proliferation in both the number of available products and new entrants to the market. GVF's Quality Products Framework facilitates testing and type-approvals, and promotes best practices in design and production. With the focus on antenna performance and the impact of interference due to closely spaced satellites becoming a higher priority amongst satellite operators, the Satellite Operators' Minimum Antenna Performance specification (SOMAP) has established a qualification framework for new antennas introduced to the market. SOMAP will be implemented by the industry in September 2018.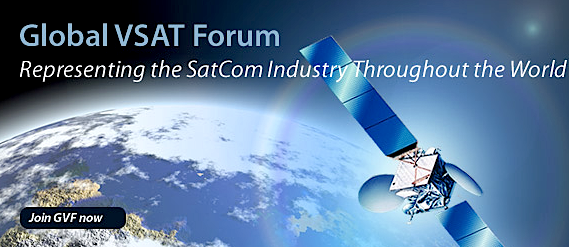 Improving Market Access and Regulatory Conditions: GVF has been working with governments to enable a more cost-effective operating environment, to ensure market access and facilitate accessibility to affordable satellite-based services. Following the global governmental re-affirmation of the importance of satellite spectrum during the 2015 ITU World Radiocommunication Conference (WRC) — and in preparation for WRC-19 — co-existence of the wireless and satellite industries has never been of greater importance. The GVF Regulatory Working Group is diligently working with governments to promote progressive reforms to insure affordable, easily accessible service, spectrum availability, and orbital resources for users worldwide.

Disaster Preparedness and Humanitarian Assistance: The satellite sector plays a critical part in enabling first-responder teams to provide support during natural disasters, providing immediate communication links to support the logistics, deployment and coordination of relief efforts. GVF, alongside partners in the United Nations, NGOs, militaries and communications industries, is committed to ensure the ability to provide enhanced connectivity during emergencies.

Industry Advocacy and Outreach: GVF is elevating the industry profile through events, media and online platforms. GVF has increased the diversity of event platforms in the global industry calendar, building upon 20 years of the association's programs, and providing visibility to member companies in the most lucrative vertical and geographic markets for fixed and mobile satellite broadcasting and broadband solutions.

Skills and Capacity Building: Improvement in the skills and knowledge of technicians and operators is a strategic necessity for the industry and its customers. With tremendous gains in the number of earth stations being installed each month, the need to train and certify technicians is increasing exponentially. GVF's Certification program has already enrolled nearly 15,000 trainees worldwide in more than 30 GVF courses.

Cyber-Security Best Practices: To strengthen defenses against growing cyber threats, GVF's Cyber-Security Task Force has been making strides in advancing a 'culture of security', encouraging commitment within the satellite industry in providing secure connectivity to customers around the world. GVF has spearheaded an industry-wide collaboration establishing security guidelines for the satellite communications sector.

Improving Operational Effectiveness: As the satellite industry has responded to unparalleled demands for mobility, high-throughput and other state-of-the-art satellite solutions, GVF has been driving member-led programs to implement network validation, benchmarking and other interference prevention and mitigation initiatives designed to enhance signal quality and operational effectiveness.
Companies involved in the provision of satellite communications systems and services are eligible to join GVF as Full Members or Associate Members to support these and other GVF programs.
There are two Membership categories:
Full GVF Members are eligible to nominate, vote, and to become elected to the GVF Board of Directors
Associate Members are able to participate in all other GVF activities.