Late in the evening of January 31, 1958, the United States took its first step into space with the launch of the Explorer 1 satellite from Cape Canaveral, Florida.
The slender, 30-pound satellite would yield a major scientific discovery — the Van Allen radiation belts circling our planet — and ushered in six decades of groundbreaking U.S. space science and human exploration.
In commemoration of this achievement, NASA is supporting events in Florida, California, and Washington, D.C., to mark the 60th anniversary of the launch. The Florida event provides media with the opportunity to visit the historic Explorer 1 launch complex at Cape Canaveral Air Force Station.
Anniversary events spotlight the historical significance of the Explorer 1 mission, the legacy of scientific accomplishments produced by America's space program, and NASA's continuing journey of discovery in space.
Six Decades of Earth Science Discoveries
Thursday, January 25, 7:00 p.m. PST
NASA Jet Propulsion Laboratory (JPL), von Karman Auditorium, Pasadena, California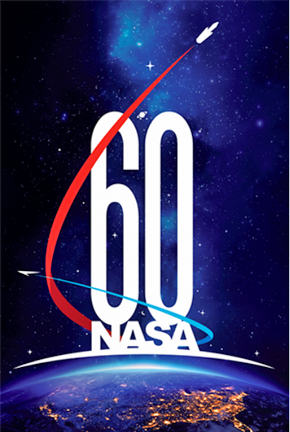 America's very first space science discovery was made by the JPL-built Explorer 1. Join JPL historian Erik Conway, JPL Earth scientists Carmen Boening and Erika Podest and others for a conversation and multimedia journey that spans the dawn of American space science to the latest Earth-observing missions that are providing vital information about our planet. The event will be livestreamed and is open to the public.
The Explorer 1 Mission and the Discovery of Earth's Radiation Belts
Wednesday, January 31, 12:30-5:30 p.m. EST
National Academy of Sciences, 2101 Constitution Avenue NW, Washington
The Space Studies Board of the National Academies of Sciences, Engineering, and Medicine host a celebration of the Explorer 1 mission and the associated discovery of Earth's radiation belts. Speakers, including NASA Associate Administrator for Science Thomas Zurbuchen, will discuss scientific and technological advances over the past six decades, the history of the mission and radiation belt discoveries, the latest results from NASA's Van Allen Probes, and space missions observing the Earth system. The event will be live-streamed and is open to the public (advance registration required).
A new NASA website is available to provide the public with historical information about Explorer 1. The site contains archival imagery and an interactive timeline of American space science firsts: https://go.nasa.gov/Explorer1.