[SatNews] RigNet, Inc. (Nasdaq:RNET), provider of digital technology solutions to the oil and gas industry, announced that it has renewed a two-year contract that includes increased bandwidth, with an upstream oil and gas company to deliver managed network communications solutions between their head office, base camp and five onshore rigs.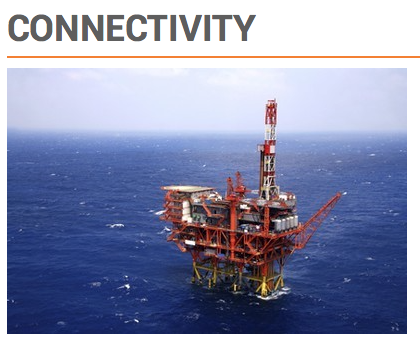 "'We are very proud and wish to thank this world-class upstream oil and gas company for renewing RigNet's managed remote communication services for these remote assets," said Region Vice President, Middle East, North Africa, Central Africa. "I believe this renewal is a testament to RigNet's commitment to service quality and reliability in the Middle East."
A high-performance and secure network is a major priority for the oil and gas community, ensuring effective and reliable communications, both offshore and onshore, and access to business-critical IT applications. Through this contract, RigNet is delivering a fully-managed end-to-end IP network solution using VSAT technology for last-mile connectivity.
RigNet's fully managed network solutions ensure that the rig derives greater value from network services through increased standardization and innovation. The solution includes CrewWifi, VoIP, enterprise data and Internet access services supported by 24/7 network monitoring and support from RigNet's Network Operations Center and, if required, local field technician support, with backhaul to the company's offices via MPLS connection. The end-user experience is improved through a WAN optimization service powered by Riverbed® Steelhead® appliances.