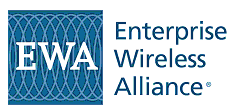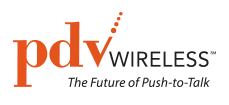 [SatNews] The Enterprise Wireless Alliance (EWA) and pdvWireless (NASDAQ: PDVW) announce the Federal Communications Commission (FCC) has placed on Public Notice the organizations' proposed rules related to their joint Petition for Rulemaking to realign the Part 90 land mobile radio 900 MHz band.
The Public Notice seeks comment on the proposed rules outlining procedural and technical operating parameters and processes related to the administration and sequence of the proposed realignment.
"EWA and pdvWireless have listened to feedback and comments from affected entities and these proposed rules are intended to be responsive to their concerns," said Mark Crosby, President and CEO of the Enterprise Wireless Alliance. He continued, "The rules are based, wherever possible, on procedures and regulations adopted by the FCC for realignments in other spectrum bands and seek to balance incumbents' rights with public policy goals of using spectrum more efficiently with new technology."
Morgan O'Brien, Vice Chairman of pdvWireless, also commented, "We are pleased with the FCC's prompt action placing the proposed rules on Public Notice. This continues the momentum towards building a complete record on which the FCC can consider the realignment proposal." He added that, "We will continue to meet with interested parties, including critical infrastructure entities, during the nine week comment and reply comment period to ensure that the proposed rules address their concerns to continue use of narrowband technology, provide a seamless transition and respond to their interest in broadband service with priority access."

The Public Notice seeks comments by June 29, 2015 and reply comments by July 14, 2015. The Public Notice can be viewed on the EWA website at www.enterprisewireless.org and the pdvWireless website at www.pdvwireless.com/investors/filings/fcc-filings.