JCSAT-16, which launched on Saturday night for SKY Perfect JSAT Corporation is an 8.5 kW multi-mission satellite designed to function as an on orbit back-up for multiple orbital locations that will ensure stability for existing services and further strengthen the company's business—the satellite has both Ku- and Ka-band capabilities and will serve the Japanese market from multiple orbital locations.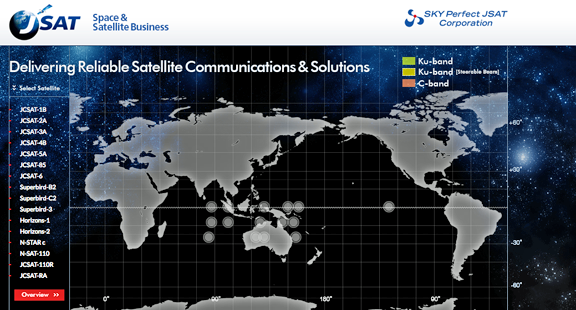 Built by Space Systems Loral (SSL), JCSAT-16 is successfully performing post-launch maneuvers according to plan. The satellite deployed its solar arrays on schedule following the SpaceX Falcon 9 launch from Cape Canaveral Air Force Station in Florida. The main thruster was initiated early today to navigate toward the craft's final geostationary orbit.
JCSAT-16 is based on the highly flexible SSL 1300 platform, which has the capability to support a broad range of applications and technology advances. SSL is also building JCSAT-15, which is expected to launch later this year.