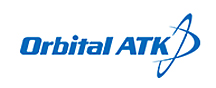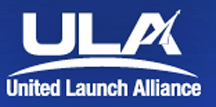 [Satnews] Orbital ATK, Inc. (NYSE: OA) has been awarded a contract by United Launch Alliance (ULA) for large-size composite structures to be used for the Atlas V and Delta IV vehicles in support of the current United States Air Force Evolved Expendable Launch Vehicles (EELV) programs.
During the contract scope, Orbital ATK will produce large composite structures for ULA, with deliveries commencing in 2016 and continuing into early 2019. Hardware from the new order will support both Atlas V and Delta IV launches through approximately 2021.
The order consists of a variety of composite structures 13 to 18 feet (4 to 5.5 meters) in diameter with lengths up to 63 feet (19 meters), including fairings, payload adapters and diaphragms, interstages, nose cones and structures providing main engine thermal/aerodynamic protection. All of the structures will be fabricated in Orbital ATK's Large Structures Center of Excellence (COE) in Iuka, Mississippi, employing advanced fiber placement and hand lay-up processes, automated machining and ultrasonic inspection techniques. The Large Structures COE boasts more than 320,000 square feet of manufacturing floor space, including 86,000 square feet of clean room facility, which houses some of the largest specialized processing equipment of its kind in the United States.
"Our long-standing involvement on both the Atlas V and Delta IV launch vehicles is a strong demonstration of our workforce's engineering and manufacturing abilities," said Steve Earl, Vice President and General Manager of Orbital ATK's Aerospace Structures Division. "Our support of ULA EELV missions is a critical element of our aerospace structures business, and we are proud to provide support for these marquee launch vehicle programs."