Buying and selling big ticket items can be a challenge, but imagine what it takes to determine how to market and sell SmallSat services. This topic and many others will be the highlight of the upcoming SmallSat Symposium sponsored by Satnews Publishers.
Talbot Jaeger, founder and chief technology officer at NovaWurks, will speak at the upcoming SmallSat Symposium within a panel discussion titled, "Pricing and Marketing SmallSat Services" on Tuesday, February 7 at 4:45 p.m. Jaeger, accompanied by other industry experts, will present their insights on market opportunities and where to sell the multitude of products that have resulted from the SmallSat revolution. Jaeger's participation in the panel session will offer insight into who has bought, who will buy, and provide an understanding on how products should be priced to maximize revenue.
Held in Mountain View, California, the SmallSat Symposium will unlock the business aspects, technologies and the financial and legal acumen that comprise the foundation of today's rapid growth in the small satellite market. With many companies aiming towards the "new" space race that includes rapid acceleration of innovation and new space capabilities, NovaWurks' flagship technology platform, the Hyper-Integrated Satlet (HISat™) is leading the way.
SIMPL, NovaWurks' first, self-funded satellite is currently awaiting deployment aboard the International Space Station, and the company's eXCITe spacecraft is scheduled to launch this year as part of the Defense Advanced Research Projects Agency (DARPA)'s Phoenix project.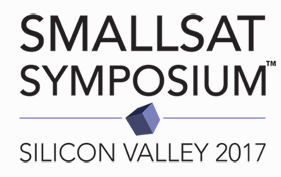 "Smallsats have revolutionized the industry, creating new markets and opportunities once not available due to cost or efficiencies," said Jaeger. "Creating a beneficial marketing model will allow smallsat pioneers the ability to continue to innovate and provide products and services to a larger variety of businesses seeking access into space."
NovaWurks' HISat technology contains all of the functional capabilities of an autonomous satellite, in a small form factor, allowing the flexibility to conform to the shape or capability requirements of any payload. This biologically inspired technology is mass-produced and is flexible for a variety of mission purposes decreasing the time and costs associated with traditional spacecraft solutions and provides a safe, rapid and cost-effective custom spacecraft around any payload for any commercial entity.
To learn more about the conference