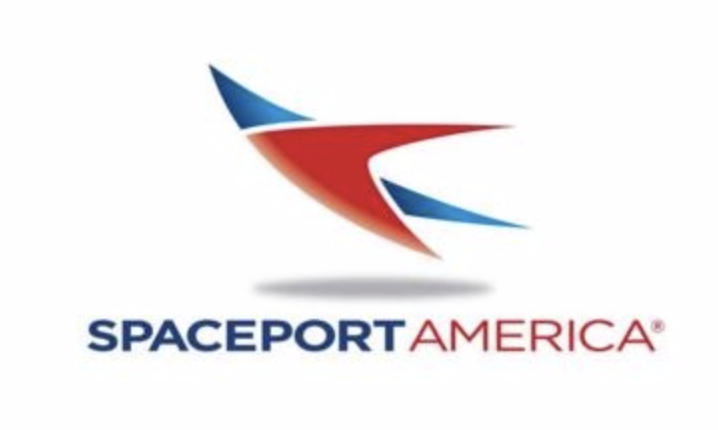 An announcement from Spaceport America and Exos Aerospace Systems & Technologies, Inc., from Greenville, Texas, reveals "another successful test flight." The following is the companies' account of the timeline and events that lead up to the most recent mission on March 2nd.
Spaceport America is an FAA-licensed spaceport located on 18,000 acres of State Trust Land in the Jornada del Muerto desert basin in New Mexico, directly west and adjacent to U.S. Army's White Sands Missile Range.
Back on August 25th 2018, Exos completed the Pathfinder Launch from Spaceport America. It was the first step in validating the SARGE SRLV that was flown and recovered for reuse. Exos Aerospace gathered critical flight data that enabled advancing the design and setting them up for continued reuse of their SARGE vehicle.
See the YouTube video recaps of the Pathfinder and reuse Mission 1 launch day at: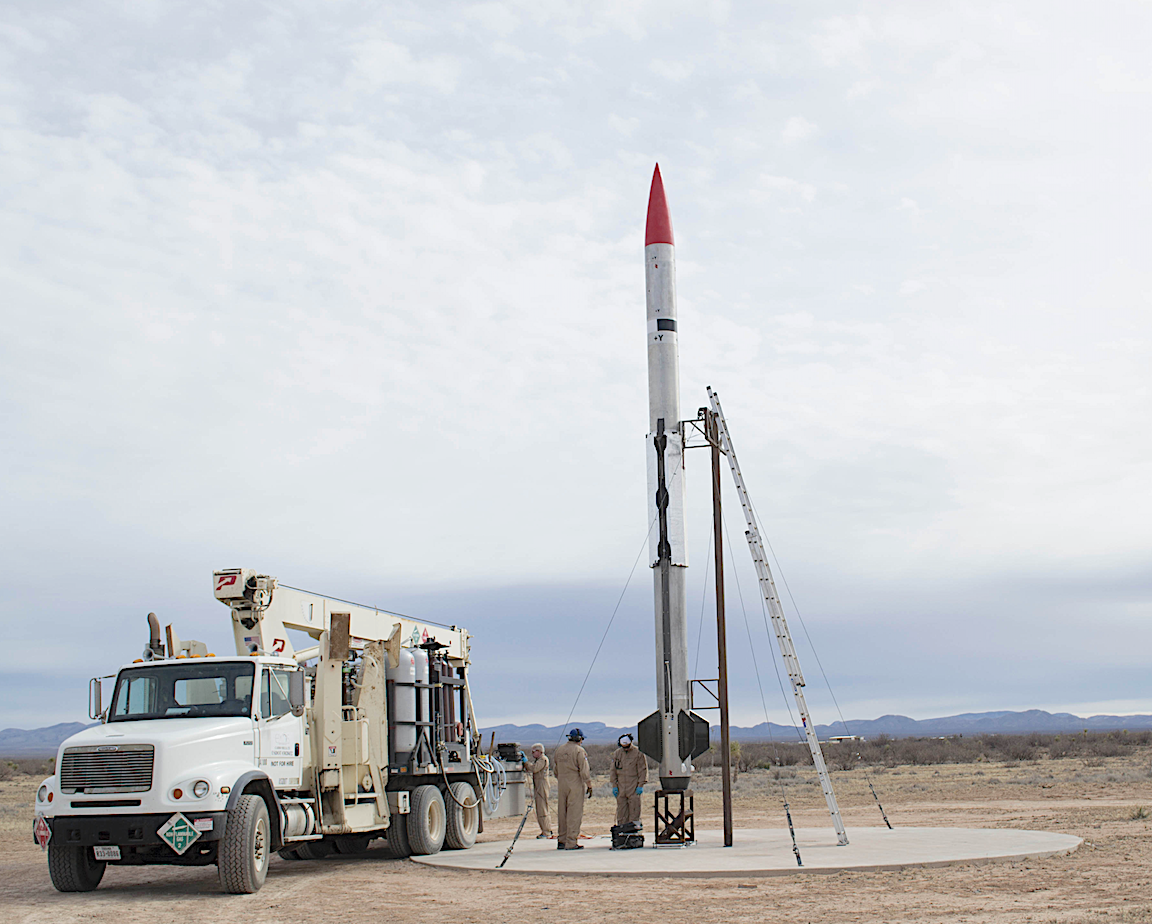 The "Mission 1" test flight of the SARGE reusable system carried commercial payloads flown under the programs listed below. The successful launch further solidified the company's plan to use this technology as the design basis of their Jaguar orbital launch vehicle with reusable first stage capable of carrying 100kg to Low Earth Orbit (200-400km).
Flight programs and associated payloads that were on the March 2nd 2019 flight:
SPACEedu — Helps your school fund, build, fly and reuse CubeSat projects for their S.T.E.M. research programs. Having already flown for many schools Exos is literally taking education to a higher level. P1. Arete' Greater Nanticoke Area Trojans (space thermal energy transfer experiment).
SPACEbuild — Tests or manufactures in space aboard an Exos vehicle for premium exposure to space flight conditions. The reduced cost of suborbital flights makes it a preferred risk mitigation step for qualifying orbital payloads. P2. NASA (Vibration Damper – TRL advancement), P3. University of Central Florida (Dust Aggregation experiment – SPACE-2 NASA REDDI Payload), P4. Agronautics, LLC (Space hops & grain), P5. SOLGW (memorabilia) P7 Purdue University (PREFER) Space and Payload Atmospheric recording system.
SPACEaid — Performs breakthrough medical research by leveraging the ability to test in the microgravity and vacuum of space. Exos can return your payload within minutes of landing. Their soft (5G) launch and fin stabilization means a gentle ride for the payload requiring less effort in payload design over other commercial launch options. P6. Center for Applied Space Technologies (Sponsoring Mayo Clinic for two "BRIC66" payloads performing cell research)
* Ejected payloads have a >60day (normal lead-time) as Exos Aerospace has to license the payload ejection your and your payload/recovery system must meet FAA/AST safety requirements.
Flight Summary- The payloads were loaded and the vehicle took to the air in the first half of the two hour and forty minute launch window. The three primary upgrades implemented since the Pathfinder 1 flight were validated in flight, dramatically improving the SARGE systems capabilities.
The flight aborted early (at about 65,000 feet) having reached the max IIP limit, further proving the autonomous control system capability. While this flight liftoff was dramatically better than the Pathfinder flight, the gimbal control tuning will be the primary targeted opportunity before the next flight. The reusable vehicle deployed its drogue on cue, and started its decent back to Earth. Just as SARGE came through the clouds the canopy deployed to start its flight back to the landing zone.
The vehicle fought the elevated grounds winds to land well within the 7km safety circle and set down about 1.2km due east of its launch point. Since SARGE did not make its 80km target altitude, but given the soft landing, Exos will return the payloads to their customers for analysis and upgrade before re-flight.
John Quinn Exos COO said that this was a great test. Any flight where Exos and its payload customers can walk away with another set of data and an intact vehicle/payload makes for a "good day". This flight builds on the evolution of reusable capabilities that will ultimately drive costs down for access to space.
What's next for Exos Aerospace?
Shift to commercial operations– "We look forward to supporting space research, manufacturing, and educational opportunity for the world by providing frequent suborbital flights that provide fast and affordable access to space. Since the 36-foot tall 20-inch diameter SARGE rocket has now officially demonstrated its reusable capability, it is proving to be an excellent risk mitigation platform and template for evolving our orbital technology development program. The software and technology we have developed is key to design of the reusable first stage of our planned Jaguar LEO vehicle".
Focus on STEM Education- Exos has a vision for taking our National Science Fair to space. With the capability to host up to fifty 1U payloads per flight we have a goal to take each states winning Science Fair CubeSat to space and then return the experiments back to the winning schools. Exos plans to apply to the NASA REDDI program to fund the inaugural "National Science Fair" flight. Are you interested in developing space payloads as part of your school or state's Science Fair competition? Contact us at support@exosaero.com.
Daniel Hicks, Spaceport America CEO said they are extremely happy for Exos Aerospace in their recent success and they congratulate them as a privately funded commercial space company and its growth into New Mexico as these tests bring them closer to routine and regular launches of its SARGE vehicle.