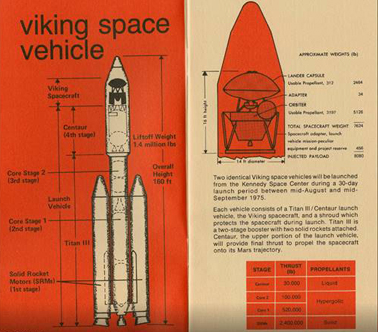 [Satnews] For the first time, more than 300 artifacts from The Viking Mars Mission's Education & Preservation Project (VMMEPP) are available to people around the world via a partnership between VMMEPP and the Google Cultural Institute.
Thanks to this new virtual exhibition, users will be able to see a complete set of the Viking Mission Bulletins that guided the public and press through mission preparation, launch and discoveries, a previously unpublished detailed specification for the Viking Meteorology Instrument, a unique White House document required for mission launch; a Lunar Orbiter document by the team that helped NASA Langley win the Viking Project Office, and many other treasures of the museum in just a few clicks at The Viking Mission Museum:https://www.google.com/culturalinstitute/exhibit/the-viking-mars-mission/RQKiJsUJbOktIw
Specially designed virtual exhibits allow online visitors to explore the Viking Mission Museum exhibit, curated by experts at VMMEPP and original Viking Team Members. The digital exhibition introduces the story of Viking, the first Mars mission to successfully land on the Red Planet and send images and data back to Earth. In the coming months, VMMEPP will launch additional exhibits covering engineering details, the personal experiences of Vikings, and all the images from the mission including many not previously shared with the public.
Among the unique items are:
The TRW Design Document for the Meteorology Instrument containing original drawings, specifications and measurements, and functional metric requirements for the instrument.
The White House Approval document is an item that literally made the mission possible. This little known requirement, approving launch of the radioisotope thermoelectric generator which provided power to the lander, was a major go no go item for the mission and could only be approved by the White House.
The Azimuth Notebooks are hand assembled, spliced and taped notebooks of the surface images and azimuth charts by the Imaging team. They were used to plan the Viking surface images, so that Teams could decide on the next image sets for science and mission purposes such as soil sample locations for the biology, chemistry, and x-ray fluorescence tests; to check instruments; for USGS to survey the surface environment; and more.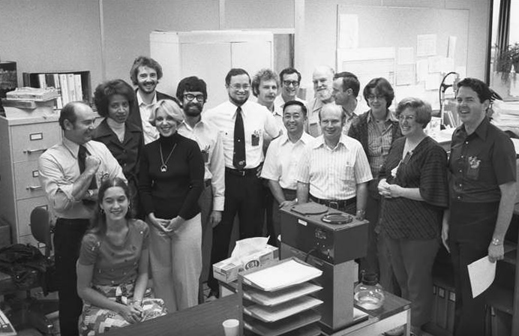 The complete set of Communications Bulletins act as the timeline guiding viewers from pre-launch, through Mission Operations up until the Landing and first images, and include historic moments and aerospace firsts.
A Lunar Orbiter Mission Design Report written by members of both the Lunar Orbiter and Viking Mission Design Teams.
A 1967, Martin Marietta Viking Sterilization Reference Booklet, representing early standards and procedures that would later become the industry standard which continues today. These documents are important even now as we look at Mars Sample Return.
Rachel Tillman, Executive Director and Founder of VMMEPP said "For our organization, this launch is significant, as it supports both of our key objectives with one singular event – to preserve the history of Viking and to inspire and educate future generations. Already our resources are being utilized by students from Elementary through Graduate school, aerospace professionals, and writers who will continue the cultural influence that Viking began. Further, it is personally important to us to honor the men and women of Viking, many of whom were never recognized for their roles. Viking brought conflicting interests and individuals together into a cohesive team and 'family' that changed the face and direction of space exploration."
Georges Leclere, French Correspondent who reported on Viking during the mission, shared the global perspective on Vikings significance noted, "With so many things to do in our solar system, mining, energy, tourism entertainment, landing on Mars was the first step to set the stage for our life in the 22nd century."