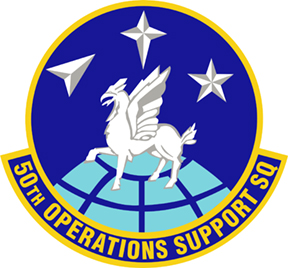 The USAF's 50th Operations Support Squadron (50 OSS) is holding its largest class to train 64 space operators.

This is in response to the new officer undergraduate space training and enlisted space training courses being taught at Vandenberg Air Force Base, California.
Master Sgt. Carl White, 50th Operations Support Squadron operations support flight chief said that the new course will provide a base-level foundation for space operators. The course is constantly evolving alongside the squadron's mission to ensure all can better meet the needs of the Air Force. This new course will help evolve space and cyberspace warfighting superiority by teaching students modern techniques and processes of running their weapon system.
The course started November 5 and is expected to send Airmen to the 2nd Space Operations Squadron and the 4th SOPS upon graduation on April 15, 2020. The 50th OSS is scheduled to receive students with this new training in February to April, when they will be enrolled into classes to teach them the specific mission systems they will operate here.
White added that this is the largest classes ever assembled. This is to minimize any delay the course changes could cause and 50 OSS is making certain units have the Airmen they need to successfully execute their missions. He noted that space is a contested domain with adversaries as the primary issue and operators are being placed in the mindset of the enemy to combat them more effectively.
As space evolves, it's important military training evolves alongside it to stay ahead of potential adversaries. The new course shifts focus from operator errors to adversary actions. In an effort to maximize force effectiveness, White said the career field is specializing training to best fit the needs of the Air Force.
The Master Sgt. added that the course will assess Airmen's strengths and weaknesses and assign them to units that match their strengths — the unit is warfighter driven and warfighters will be assigned to units for which they are the most qualified.
The OSS is temporarily not receiving new students until Airmen who went through the new OUST and EUST courses arrive at Schriever Air Force Base in Colorado.
Despite the changes made to training, the 50th OSS will evolve space and cyberspace warfighting superiority to continue to shape and train space warfighters to keep the United States, it's assets and allies safe.
Story by Airman 1st Class Jonathan Whitely, 50th Space Wing Public Affairs