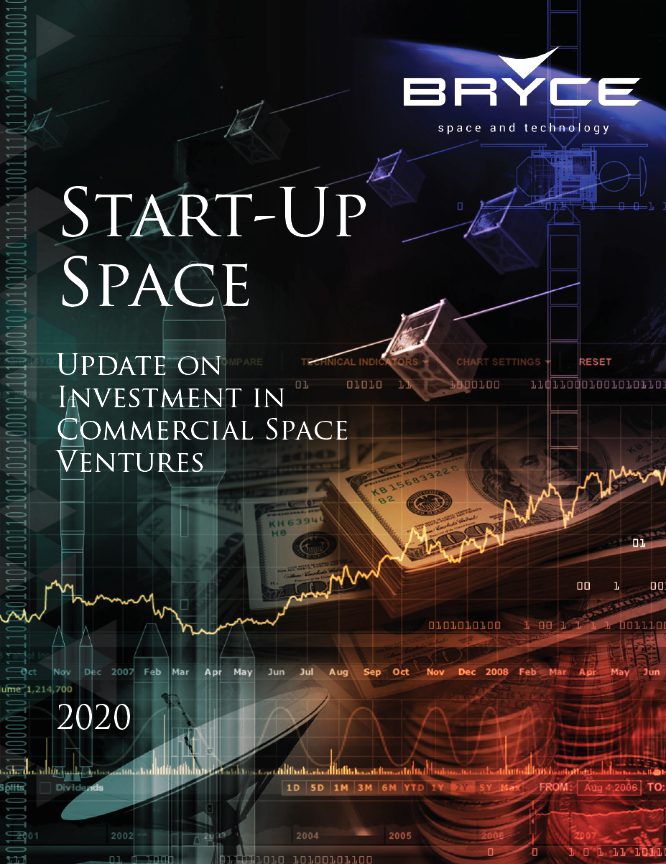 Now published is Bryce Space and Technology's annual Start-Up Space report,.
A few notable findings from the report include:
Start-up space ventures attracted roughly $5.7B in all types of financing during 2019, shattering the $3.5B record that was set in 2018.
2019 was a record year for multiple measures, including a 34 percent increase in the number of start-up space companies receiving investment (135), a 46 percent increase in the number of investors (328), and start-up space deals, which were up 36 percent (150).
For the first time, the number of non-U.S. start-up space companies that received investment (79) exceeded the number of U.S. start-up space companies (56).
Cumulative investment (including debt financing) in start-up space ventures since 2000 totals $27.8B, with more than 60 percent of that investment from 2015 to 2019.
Bryce CEO and Founder, Carissa Christensen, believes that taking annual snapshots of the start-up space financial ecosystem helps the industry to track how it's changing over time. She stated, "For 2019, the picture was one of continued vitality and dynamism in the sector."
Additional information is available via this direct infolink...