They were one of only 10 companies selected to compete for contract task orders, and are the only systems integrator selected for the $50 Billion contract. Now the time comes to roll up their sleeves and prove why they—Harris Corporation—were chosen.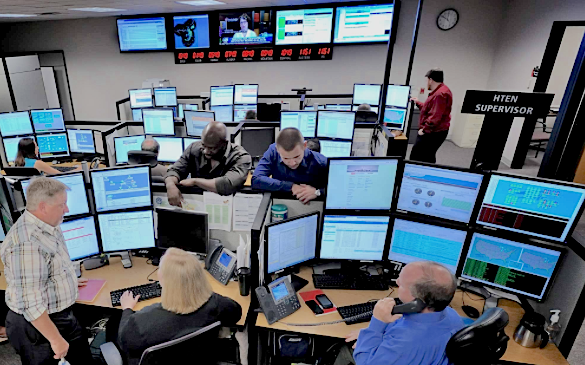 The announcement arrived that revealed that the U.S. General Services Administration (GSA) has selected Harris Corporation (NYSE:HRS) for the 15-year, $50 billion ceiling, multiple-award Enterprise Infrastructure Solutions (EIS) IDIQ contract. The contract, awarded during the first quarter of Harris' fiscal 2018, has a five-year base period with two five-year options.

The press release stated that under the contract, Harris and nine other companies have the opportunity to compete for task orders to provide federal agencies with a wide range of information technology, telecommunication and infrastructure services, as well as dedicated customer care services such as network and security operations centers. Harris will begin competing for task orders as federal agencies transition from GSA's existing Networx contract, which expires in March 2020.
EIS enables federal agencies to provision network services similar to those Harris already provides through its Federal Aviation Administration (FAA) Telecommunications Infrastructure (FTI) and MyFloridaNet2 programs. EIS can leverage the flexible architecture of the Harris Trusted Enterprise Network (HTEN) and the nationwide presence of the team's telecommunications companies, including Sprint, Cox Business and other industry leading service providers such as Palo Alto Networks, CWPS and Indatel.
Ed Zoiss, president, Harris Electronic Systems said that Harris is a recognized leader in technology and the operation and maintenance of mission critical networks such as FTI, where network security and availability are paramount in supporting the National Airspace System. He also stated that this unique blend of systems integration expertise, and the pervasiveness of their best-in-class telecom teammates, will provide cost savings to agencies and vastly improve network security, availability, reliability, scalability, and the overall performance of their telecommunications network.
HTEN features a flexible architecture that will support large-scale migrations to a more modern network infrastructure that incorporates IT service offerings as needed, which provides for more affordable technology refresh over the life of the program. This proven legacy in large network migrations ensures continuity and transparency of network services.