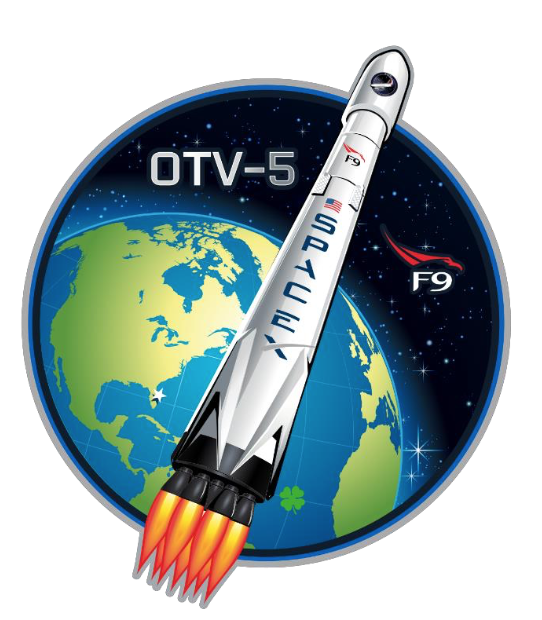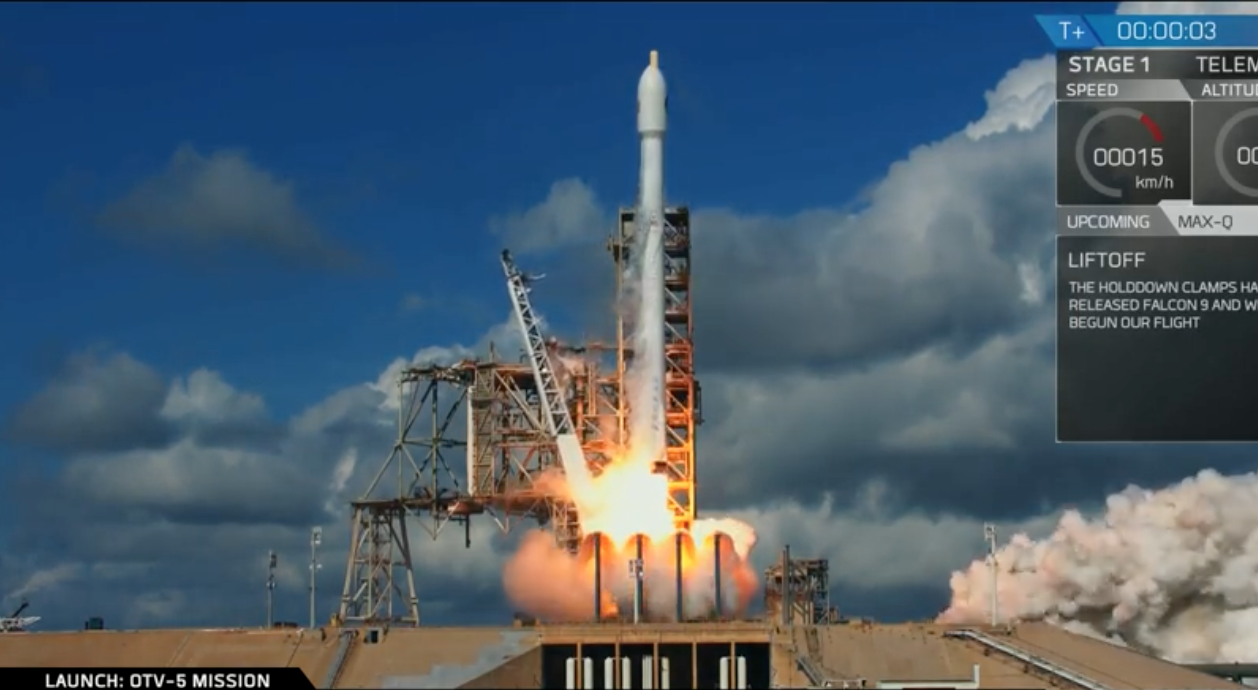 Despite the Category 5 Hurricane Irma raging in the Atlantic Ocean, SpaceX successfully launched U.S. Air Force's X-37B, the Orbital Test Vehicle 5 (OTV-5) payload from Launch Complex 39A (LC-39A) at NASA's Kennedy Space Center in Florida on Thursday, September 7 at 10:00 am EDT.
Following stage separation, Falcon 9's first stage successfully landed at SpaceX's Landing Zone 1 (LZ-1) at Cape Canaveral Air Force Station, Florida.
This Air Force mission is the fifth Boeing X-37B Orbital Test Vehicle launch. The X-37B is the Air Forces' unmanned and reusable space plane that resembles a small space shuttle, which will conduct orbital experiments.
Currently the only rocket fully designed and developed in the twenty-first century, Falcon 9 delivers payloads to space aboard the Dragon spacecraft or inside a composite fairing. Safety and mission success were critical in the design of the Falcon 9 rocket. With a minimal number of separation events and nine first-stage Merlin engines, the SpaceX Falcon 9 rocket is designed so that even if two of the engines shut down, the rocket can still operate.
In 2012, SpaceX became the first commercial company to rendezvous with the International Space Station. Although these flights have not transported crew, SpaceX continues to work toward their goal of one day carrying astronauts to space in Crew Dragon's pressurized capsule using the Falcon 9.