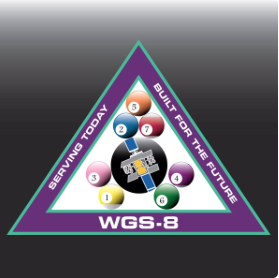 The US Air Force is pleased today after the successful launch of their 8th Boeing-built Wideband Global SATCOM satellite (WGS-8). All went forward without a hitch improving the communication capacity by approximately 45 percent compared to its predecessors.
US Air Force's Statement
LOS ANGELES AIR FORCE BASE EL SEGUNDO, California —The US Air Force successfully launched the 8th Boeing-built Wideband Global SATCOM satellite aboard a United Launch Alliance Delta IV Evolved Expendable Launch Vehicle from Space Launch Complex 37B, Cape Canaveral Air Force Station, Florida at 6:53 p.m. EST.

"Today's launch is a momentous achievement in WGS, as we launch the eighth WGS satellite," said Lt. Gen. Samuel Greaves, Space and Missile Systems commander and Air Force program executive officer for Space. "This accomplishment is the result of the remarkable relationship between the 45th Space Wing, 50th Space Wing, our SMC partners and industry. The tenacity and dedication to mission assurance ensures we continue to maintain a robust satellite constellation with modernized, more resilient MILSATCOM capabilities," said Greaves. "Thanks to the astounding commitment, focus on the mission, and team work, we successfully launched the next satellite in the WGS satellite constellation."

This mission demonstrates the Air Force's commitment to deliver secure and reliable satellite communications around the globe to US forces and her allies. WGS satellites play an integral part in the strategic and tactical coordination of military operations. With this launch, WGS 8 will significantly enhance the current WGS constellation by providing increased communication capacity and coverage. Improving on previous WGS satellites, WGS-8 utilizes a state-of the-art channelizer, which increases the communication capacity by approximately 45 percent compared to its predecessors.

Over the next few months, Boeing will begin on-orbit testing of WGS-8 to verify performance and prepare the satellite for operational use. Ultimately, WGS-8 will be controlled by the US Air Force's 3rd Space Operations Squadron at Schriever Air Force Base. The WGS-8 satellite will enter operations in early 2017. With two more satellites in production, the WGS constellation is planned to have a total of 10 satellites on orbit by
2019.