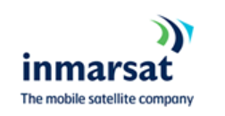 Inmarsat
is showcasing how satellite communications can be deployed to deliver unified mission critical data and voice communications at the
Transform Africa Summit
(May 10th through 12th) in Kigali, Rwanda.

The summit, organized by the Smart Africa Alliance, brings together Presidents and senior government officials from 18 African nations, alongside leading technology innovators, such as Inmarsat. The purpose of the summit is to discuss and demonstrate how key technologies, including satellite communications, could be deployed in Africa to accelerate socio-economic development. The theme of this summit is Smart Cities and one of the critical developmental areas on the agenda is how technology can be deployed to enhance the safety and security of citizens.
Inmarsat's goal is to demonstrate how SATCOM can enable first responders and other relevant government departments to coordinate security and relief efforts more effectively and operate jointly in ways that were not possible just a few years ago. Until recently, many security and safety agencies, such as emergency services, defence and intelligence, have operated independently of one another, procuring and deploying their own unique communications solutions to meet individual operational objectives. However, the Internet of Everywhere, Everything and Everyone has transformed how individuals, organised social groups, and commercial companies now communicate and organize themselves, and this transformation has also been embraced rapidly and effectively by criminals and terrorists alike.

The need for responsive and effective joint operations among the security and safety agencies has never been greater and Inmarsat has responded with the rapid innovation of a number of data, video and voice solutions, which integrate terrestrial and satellite communications services in a secure, resilient and cost effective manner.
Inmarsat's Global Government team will be demonstrating a range of mission critical unified communications solutions at the Transform Africa event, which will enable Government officials to see very directly how their security agencies and disaster response organisations can benefit from access to real-time video surveillance, integrated push-to-talk radio networks, and enhanced command and control, and situational awareness, linking their mobile and remotely deployed personnel back to the operational HQ.

Andy Start, President, Inmarsat Global Government, said that the President of Rwanda, H.E. Paul Kagame, recognizes the vital contribution of ICT to the development of African nations and took the lead in establishing the Smart Africa initiative, which many other African nations quickly embraced. Inmarsat was the first private sector partner to join Smart Africa, and we are very excited at the prospect of being able to contribute practically to the objectives of the alliance. The Transform Africa Summit in Kigali provides an unrivaled opportunity to showcase Inmarsat's innovative and compelling solutions designed specifically to address the unique operational challenges faced by security and safety agencies. This all adds up to fewer lives lost to security and disaster incidents and to citizens feeling, and being, safer; to creating a protected environment where commerce and leisure activities can flourish.
Additionally, during this event, Inmarsat announced that, in conjunction with the government of the Republic of Rwanda, the company is launching a series of digital service initiatives across the capital, Kigali, a city of more than one million people.

As part of the digital services initiatives, Inmarsat also signed a Memorandum of Understanding (MOU) with Rwanda's Ministry of Youth and ICT, which will facilitate closer cooperation and coordination between the Government of Rwanda and Inmarsat. The objective of the MoU is to develop a number of key ICT projects aligned with the Rwandan National ICT strategy. That announcement was made by Inmarsat's CEO, Rupert Pearce, at the opening ceremony of the Transform Africa Summit in Kigali (10-12 May 2017), hosted by HE Paul Kagame, President of the Republic of Rwanda.

Under the Smart Africa Alliance, Rwanda is spearheading the smart cities agenda and will showcase the components of the smart city to over 300 city mayors from across Africa. The digital service pilots, which will be enabled through Inmarsat's world-leading satellite communications network, are scheduled to last up to 12-months in Kigali. The results of the lessons learned during the pilots will be used to develop blueprints for a range of digital services initiatives that can be applied more broadly across Rwanda and in other African nations, in conjunction with the Smart Africa Alliance.

The Smart Africa Alliance is a partnership bringing together all African countries committed to the Smart Africa Manifesto and is supported by regional and global bodies including the African Union, the International Telecommunication Union, World Bank and The African Development Bank. Inmarsat was the first commercial company to join the Alliance, becoming a platinum member in 2016.