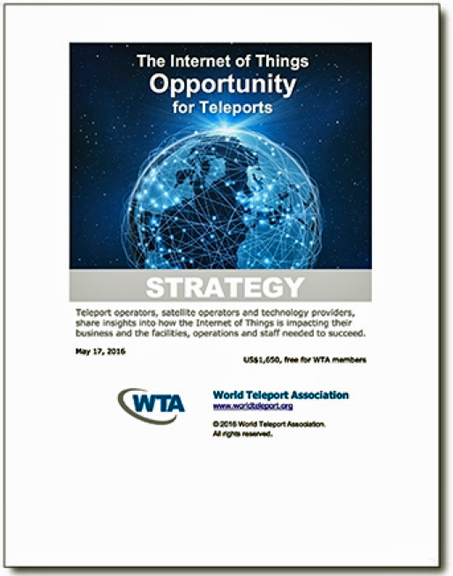 The World Teleport Association (WTA) has released The Internet of Things Opportunity for Teleports, a new research report.
The growth forecasts for the Internet of Things (IoT) are off the charts. The big questions for the teleport and satellite industry is how all these talkative things will be connected, where standard-architecture and HTS satellite will play in that network, and how companies must adapt their facilities, operations and staff to gain a piece of the massive opportunity. The answers are not obvious but innovators around the world are experimenting, developing services and testing opportunities.
"The Internet of Things is here today and the satellite-connected part of it alone may be worth $2.3 billion by 2024," said executive director Robert Bell. "The burning question for our business is how all these talkative things will be connected and how teleport and satellite operators can gain a piece of this massive opportunity. Our new report shares the insights of operators who are already in the market today."