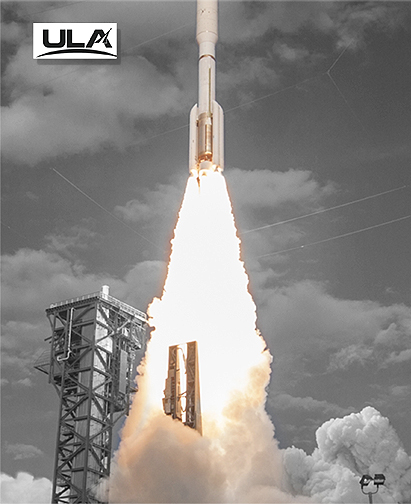 NASA's Launch Services Program has selected United Launch Alliance's (ULA's) Atlas V vehicle to launch the Geostationary Operational Environmental Satellite (GOES)-T mission, the second to last satellite in the GOES constellation — this award resulted from a competitive Launch Service Task Order evaluation under the NASA Launch Services II contract.
The GOES-T mission is scheduled to launch in December 2021 from Space Launch Complex-41 at Cape Canaveral Air Force Station in Florida. This mission will launch aboard an Atlas V 541 configuration rocket.
GOES-T is the third of the next generation of weather satellites operated by NOAA, giving sequence to the GOES system. The GOES-R Series (including GOES-R, -S, -T and -U) provides advanced imagery and atmospheric measurements of Earth's weather, oceans and environment, real-time mapping of total lightning activity, and improved monitoring of solar activity and space weather.
With more than a century of combined heritage, ULA is the world's most experienced and reliable launch service provider. ULA has successfully delivered more than 130 satellites to orbit that provide Earth observation capabilities, enable global communications, unlock the mysteries of our solar system, and support life-saving technology.
Tory Bruno, ULA's President and CEO, said the company is pleased, once again, to be selected to launch a GOES mission and ULA looks forward to working with NASA and the National Oceanic and Atmospheric Administration (NOAA) for this important launch. ULA and its heritage vehicles have a long history with the GOES Program and have launched all 17 operational missions to date.