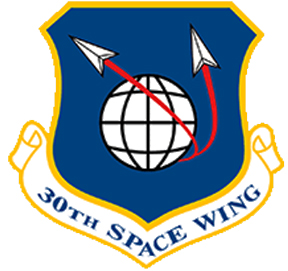 Colonel Anthony J. Mastalir assumed command of the U.S. Air Force's (USAF) 30th Space Wing during a change of command ceremony July 12, 2019, at Vandenberg Air Force Base, California.
Major General Stephen N. Whiting, 14th Air Force commander and Joint Force Space Component Command deputy commander, presided over the ceremony, which transferred command from Colonel Michael S. Hough to Mastalir.
Whiting praised Hough as a "phenomenal leader and mentor" who has "earned the respect and gratitude of the men and women of the 30th Space Wing, the local communities and all of Vandenberg" before welcoming Mastalir as the new 30th SW commander.
Prior to arriving at Vandenberg, Mastalir was the Deputy Director of the Space Security and Defense Program at Peterson Air Force Base, Colorado. He also previously served as Vice Commander of the 50th Space Wing at Schriever Air Force Base, Colorado.

As the new commander of the 30th Space Wing, Colonel Mastalir will be responsible for the third largest USAF installation at more than 118,000 acres, as well as approximately 11,000 military, civilian and contracted personnel at Vandenberg AFB. While in command, he will also be in charge of operations for the Western Range, assuring continued access to space.
Colonel Mastalir stated that serving in the 30th Space Wing is a dream come true for him. When he was an ROTC cadet, he had the opportunity to observe an Atlas II rocket launch... Afterward, he knew he wanted to be part of the space enterprise, and space lift is where it all begins. This is the most tangible mission in Air Force Space Command... you can see it and, at T-zero, you can hear it and feel it. This is the most exhilarating peacetime mission in the Department of Defense, bar none, and we own it. Every member of this wing plays a critical role in mission success.

He stressed that, make no mistake, building the Range of the Future is a number one priority for this MAJCOM [major command], and the 30th Space Wing must own their piece at every level. This is going to require collaboration with the 45th Space Wing, Space and Missile Systems Center and Air Force Space Command to recapitalize infrastructure, streamline processes and develop innovative solutions. They have the responsibility to be the change agents needed to safely and affordably increase their range capacity. No one in the world is more qualified to do so than the men and women of the 30th Space Wing.
Story by By Michael Peterson, 30th Space Wing Public Affairs.