Innovation in communications will be enabled in Africa this year through three high-level summits that will be the center-piece of expanded collaboration of the Global VSAT Forum (GVF) — an international association for the satellite communications industry — and Extensia, a leading organizer of telecoms and ICT programs on the Continent.

The expanded partnership builds upon the successful launch last year of FutureSat, a connectivity summit held in Addis Ababa, where GVF and Extensia set the stage for high-ranking officials from every African sub-region to meet with leaders of the satellite, wireless, fiber and other key communications industries.
The 2017 programs are as follow:

IAD 2017 Smarter Thinking, 14-16 March, 2017, Nigeria – Smarter thinking in the context of governments and large enterprise results in improved quality of service, improved efficiency and improved client retention. CEOs, CIOs, Chief Data Officers, CMOs and Heads of Information Systems play a vital role ensuring smarter decisions are made by collecting data, sorting and analysing data and responding to challenges and objectives fully informed and with pinpoint accuracy. Smarter technologies and business strategies are enablers to effective development and policy makers and regulators need to keep pace with technologies and services that support and enable developments.
FutureSat Africa 2017 Smarter Networks 28-29 June, Ghana – Smarter Networks use the best solution for the right environment. While Satellite is not the only solution to Africa's connectivity agenda, in some environments, it is the best and in some cases the only solution. The satellite industry is dedicated to solving Universal Service obligations in remote and under-served areas. Satellite also provides a valuable Backhaul solution for Mobile networks and reliable Redundancy for Fibre infrastructures. With the support of Policy Makers and Regulators, Satellite can integrate seamlessly with Terrestrial technologies to accelerate Africa's connectivity agenda and MDG objectives.
C2C 2017 Smarter Infrastructure, 4-5 October, South Africa - Smarter Infrastructure is more efficient, more reliable and more cost effective. Policy Makers, Regulators and Technology Providers need to create a fertile environment for Communication Service Providers and regional governments to deliver a service that supports national, regional and local socio-economic growth and the development of Smart Cities. C2C 2017 will assess smarter strategies and business models that enable growth and profitability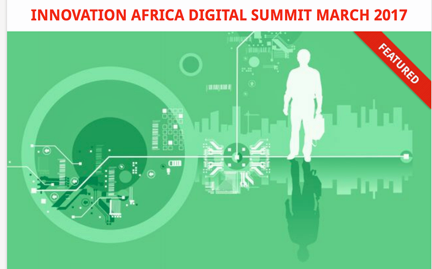 As knowledge Partner and Endorsing Association, GVF will play a key role in the development of the progam agendas and will ensure the views of the Satellite Sector are appropriately represented among the wider connectivity agenda for Africa, positioning satellite services as an integral and essential element of the telecoms and ICT ecosystem.

Africa is widely recognised as the largest Telecom and ICT growth region in the World today. Starting as it does from some of the lowest connectivity rates, the ambitions of Africa's nations to embrace service based digital economies, develop Smart City agendas, satisfy youthful populations, hungry for social media and digital services are all key drivers for the growth of the digital ecosystem and we have the opportunity to support that growth. Extensia events are intimate gatherings of key decision makers, facilitating business opportunities and a sharing of information that will support the growth of Africa's Digital agenda.
According to David Hartshorn, the Secretary General of the Global VSAT Forum, African government and industry leaders have made clear their intention to promote expanded access to communications and information. The GVF collaboration with Extensia aims to facilitate the dialogue needed to drive that agenda across the region.

Adrian Hall, the COO at Extensia added, FutureSat was an important milestone for African connectivity. With GVF's involvement as a Knowledge Partner, we are providing opportunities for broader engagement by C-level communications executives, government officials and leading stakeholders in the user community.

Further information is available at extensia-ltd.com.